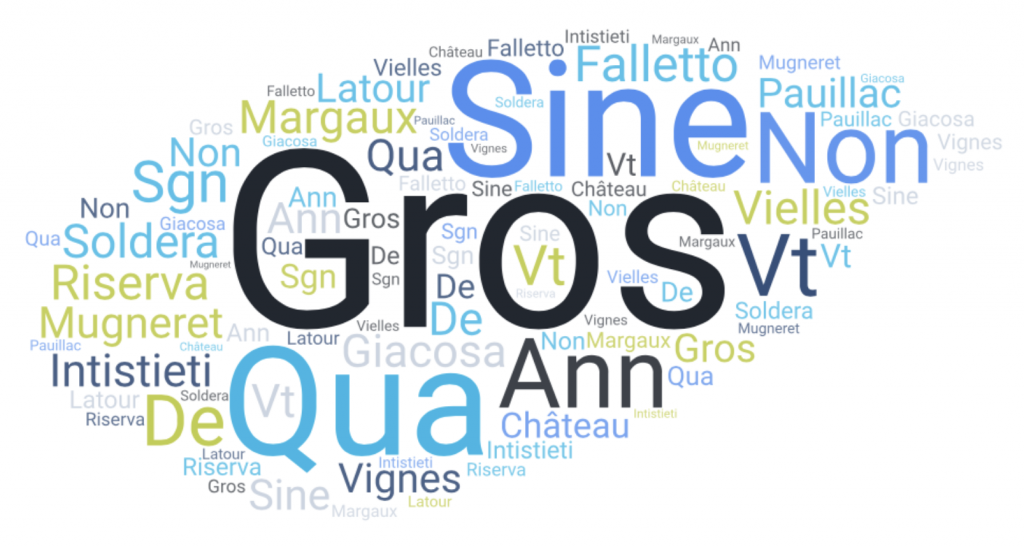 The fine wine market suffers from poor data management and a lack of standardization of product descriptions. The practical negative effects are many:
A cause for private clients to think they have stored wines different to their actual stocks, resulting in the contingent liability of future claims on merchants and storage providers, not to mention loss of goodwill.
Future mis-picks that have a cost to merchants operating private client reserves/ storage services and to storage businesses that suffer unrecoverable costs associated with redeliveries.
A cause of trades that end up being cancelled due to incorrect wine descriptions, or due to insufficient detail (and lack of clarity), wasting time and in some cases causing compensation to be paid out to buyers.
The potential impact on insurance premiums if claims are made to cover a liability.
Efforts have been made to create standards notably Liv-ex's LWIN schema that aims to create an ISBN equivalent unique identifier, to help with systems interoperability.
All such efforts are to be welcomed and do help, specifically when the data schema is open source.  Trade participants expect there to be certainty around continued open and free access to the base referential record, so unique identifiers are only likely to be adopted wholesale when they are freely available under terms that guarantee ongoing free community use. Open source unique identifiers can be monetised by information providers in the additional information that is connected to it, such as pricing, producer information, labels, other imagery, drinking windows, trend data and analysis.
Using unique identifiers to share product information between suppliers, and to recognize purchased or inbound wine correctly is helpful when wine names of the same producer and between producers with similar names is helpful.
Nevertheless it's only half the answer. Fine wines do not inbound with industry standard barcodes, and wine still needs to be landed correctly. Team members typically charged with handling arrivals have some knowledge but are rarely experts. Variances between purchase orders and delivered wine are common. So an efficient landing wine process that improves accuracy of landing is essential.
Coming from a background in customer relationship management (CRM), data processing, and creating single customer views that draw on data from multiple internal and external databases, it was obvious that the challenges of name and address processing are not dissimilar to wine product name processing, albeit with some significant methodological adjustments required.
Best practice in wine warehouse management therefore starts with implementing an efficient workflow for receiving and identifying wine in conjunction with an underlying reference database and fit for purpose data processing.
Best practice data management essentials:
Properly structured data model that specifically designed for wine records, with a referential database and associated wine information related to each product reference.
Validation of all data fields at time of input as much as is practicable.
Wine-specific matching technology (with suitable ETL tools).