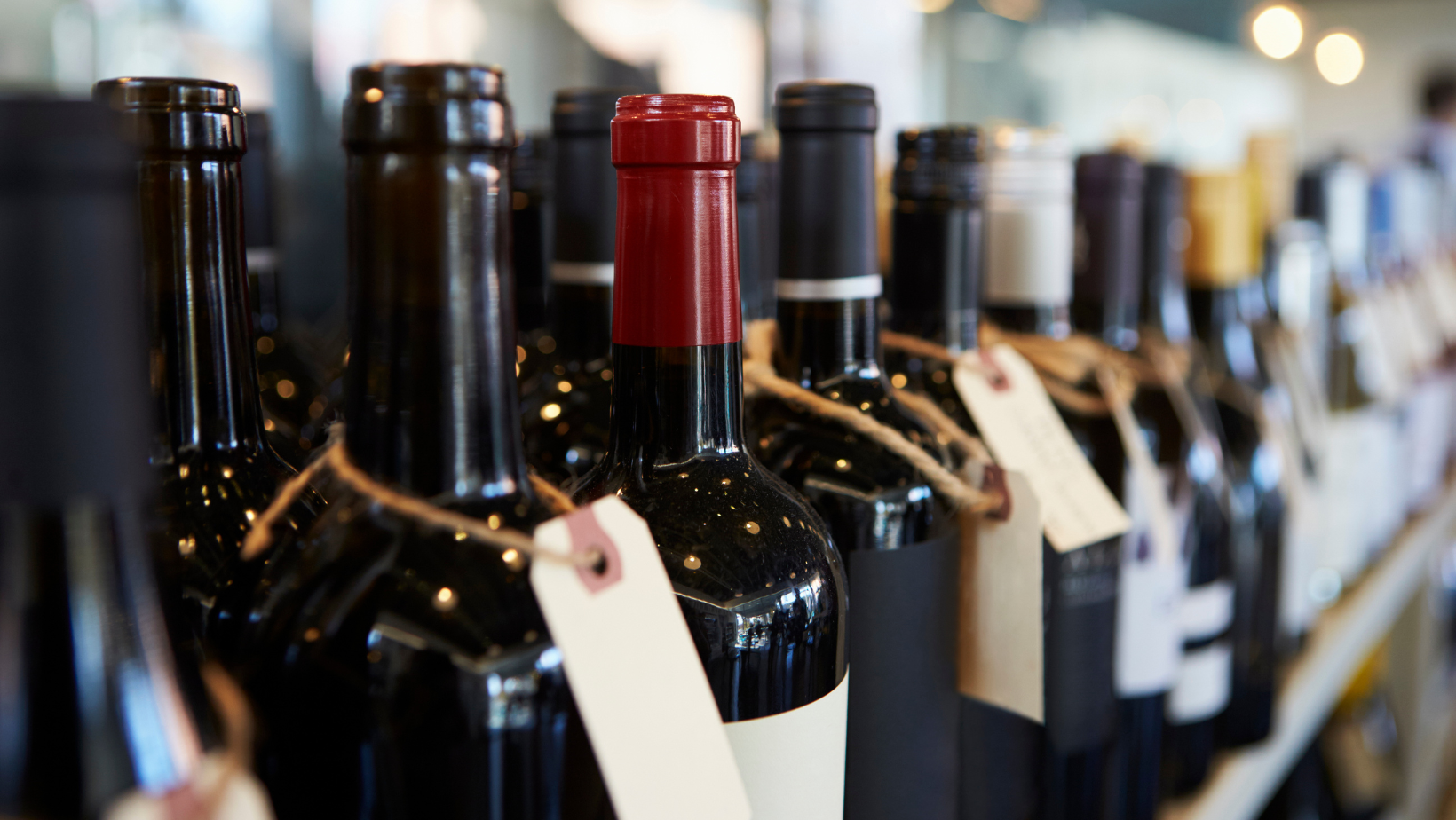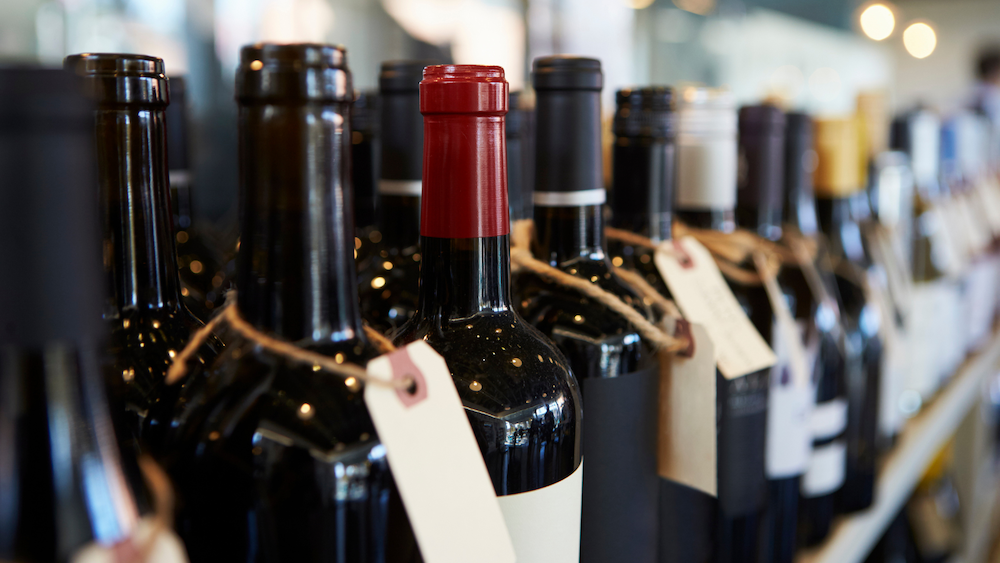 ECOMMERCE GUIDE
Practical advice for fine wine businesses
Whether starting a fine wine eCommerce business, adding or upgrading fine wine eCommerce to an existing set up, or optimising your online wine offering – it's easy to end up spending significant sums of money on a sales and marketing channel that feels disconnected from other sales channels and may not deliver a return on investment.
In this guide to setting up fine wine eCommerce, we touch on everything you need to know to plan and deliver a low-maintenance, fully integrated eCommerce channel for your fine wine business.
Step 1. Stock management
Wine eCommerce is an essential channel with which to grow your fine wine business. However, when done badly it can create a source of frustration for potential customers and harm your business. For example, how many times have you searched and sourced a wine online, only to find when you click through, it's sold out?
It's the most intensely annoying customer experience there is, simply because wine eCommerce isn't integrated out-of-the-box with your business management processes or ERP.
The cost of that user experience is hard to quantify in terms of lifetime value of a potential, lost, customer; but it could be costing double-digit growth and it's easy to see the upside of getting it right.
Your wine eCommerce or wine business management system is responsible for stock management, shipping and movements, purchasing and generation of sales orders.
The same wine eCommerce system should also master your inventory irrespective of its type – e.g. physical stock, en primeur, due stock sitting on pending purchase orders, along with brokered/client consigned wines and third party stock lists (what we call virtual stock) typically offered by wholesalers or importers.
So it follows that mastering inventory on your wine eCommerce system will guarantee an accurate and up-to-the-minute position of wines for sale on your website, an essential starting-point for wine eCommerce.
Yet wine eCommerce is commonly treated as a separate project, with different technical teams and inadequate levels of integration. The complexity of coding the rules from scratch for all those stock types is what takes time, and, by way of example, should include all options for delivery including into a storage account (duty and sales tax suspended or otherwise), tax payment rules for each type of inventory, calculation of margin by SKU within mixed cases.
Your business management system is responsible for stock management, shipping and movements, purchasing and generation of sales orders.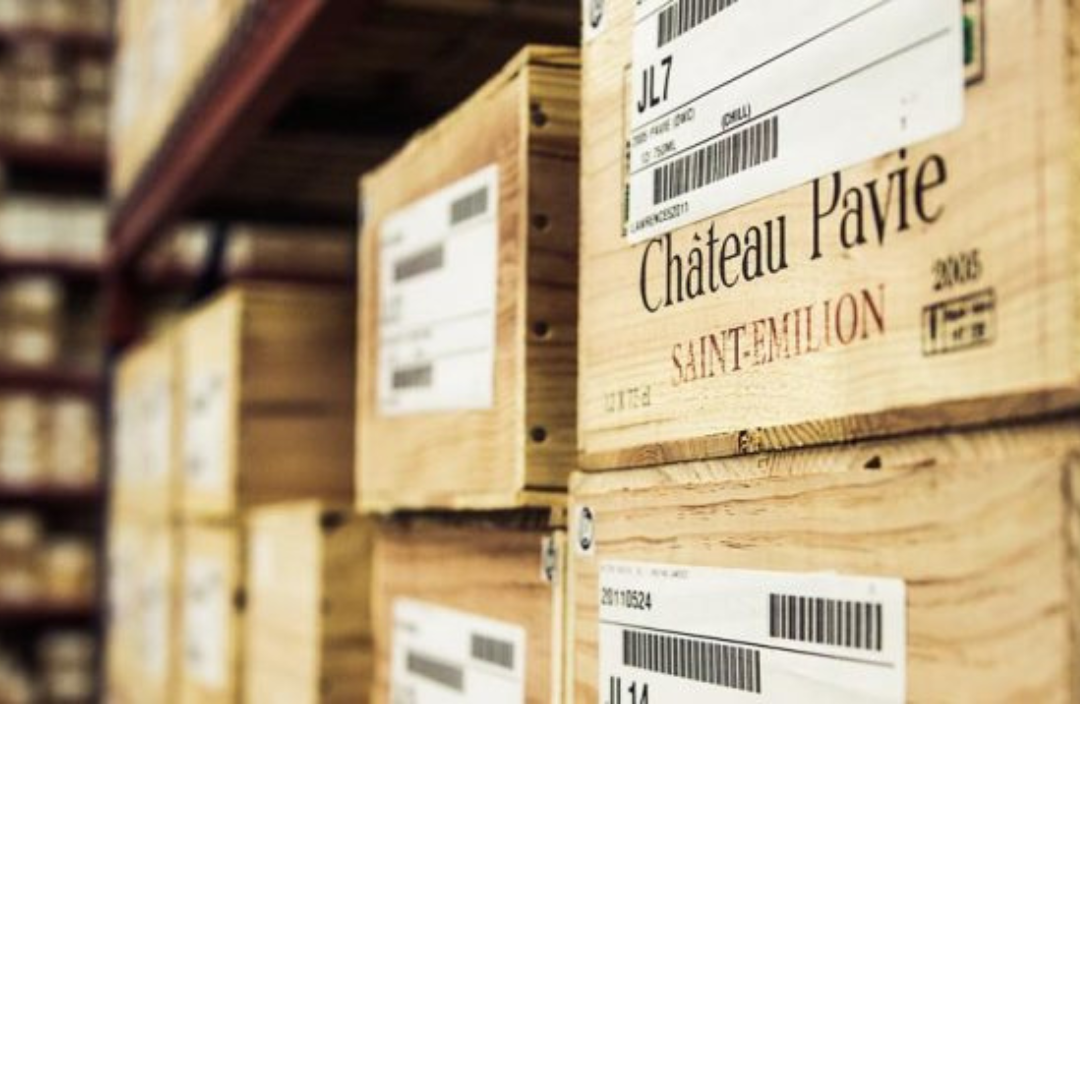 Your business management system is responsible for stock management, shipping and movements, purchasing and generation of sales orders.
Step 2. Omnichannel selling
Your wine eCommerce website sits within a wider channel strategy.
Specialist fine wine retailers will almost always be selling omnichannel: that is, online, taking orders over the phone, via email offers (at the very least) because of the role that relationships and advice play at this end of the market. Other merchants will also be connecting to other sales channels such as Liv-ex or Vivino.
All of which means a single point of control is vital to real-time updating of stock positions, of all types. That leads to clarity of which wines are immediately deliverable versus those that are deliverable at a future date, with the ability to communicate when they are going to become available.
Mastering your business processes in a single wine eCommerce system serves the needs of all sales and marketing channels you choose to connect with, and ensures that your stock position is up to date everywhere, and at all times.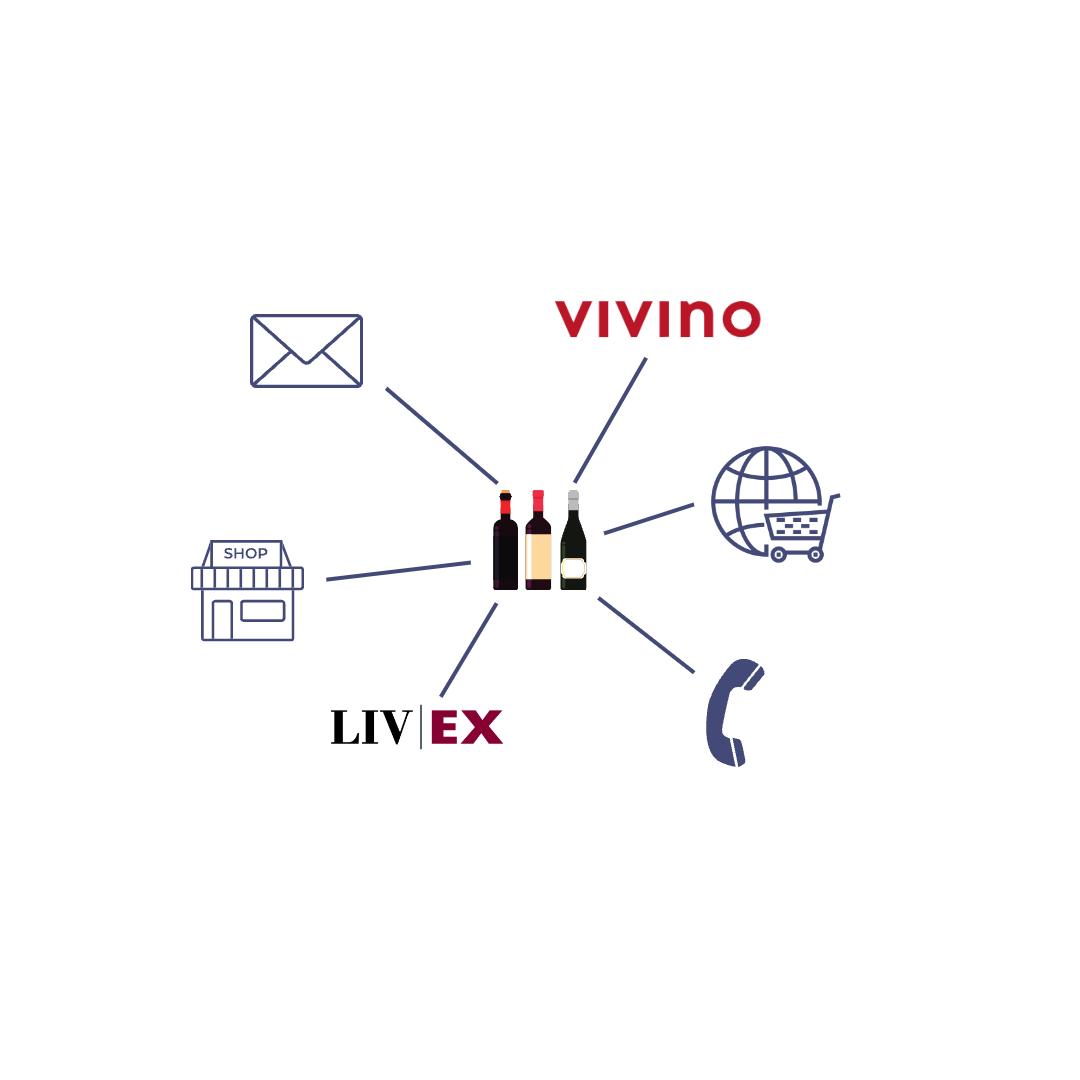 We've picked up a lot of new customers from website orders, and lots of people have commented how easy it is to use. I have to say it's been striking how many offline clients are purchasing online as well.
Mann Fine Wine
Tom Mann, Founder
Step 3. Rich content
Online user experience is fundamentally important, which is in part determined by the data schema (wine details, definitions, related content, filtering parameters). When selling fine wine, rules need to be fixed that govern how you treat different stock types, application of taxes and delivery options. It's a significant time, risk and money saver when all those factors are already understood and predefined.
Rich, supporting content has a significant impact on client website behaviour. Here we're referring to product information, producer profiles, tasting notes, critics reviews and scores, awards and accolades, your own notes and recommendations, drinking advice, bottle shots or label images, pairing suggestions and product tags, which combine to massively enrich the user experience and support buying decisions.
69% of private clients surveyed in our Buyer Satisfaction Survey selected Critics Reviews as the most important factor when deciding what to buy.
Building out a complete and comprehensible product taxonomy (how you classify products) help users come to your wine eCommerce platform and intuitively know what, and how, to search. Accurate wine descriptions with consistent definitions, (such as country, region, sub region, type grape variety, designation etc.) facilitate a good customer browsing experience, that together supporting content will naturally help with Google search rankings.
Easily accessible packages, deals and bundles are always popular too, such as a mixed case of different wines, as they encourage customers to explore wine styles and regions.
These best practice requirements are supported by industry-specific database design. Pre-loaded information such as reviews, scores, drinking dates or other non-standard categorisations reduces the administrative overhead of constantly keying in content and reduces the risk of human error. (It is also worth avoiding a set up where basic inventory and pricing data feeds into your wine eCommerce system, but which you then have to augment via content management within the back end of your website. It's time consuming, involves replicating and rekeying, and ties up team members to an undue extent.)
Mastering your data on your business wine eCommerce system in terms of rich product information and content helps you to sell wine. It also provides the basis for a low-maintenance wine eCommerce set-up that's a seamless customer channel connected to your core business management system.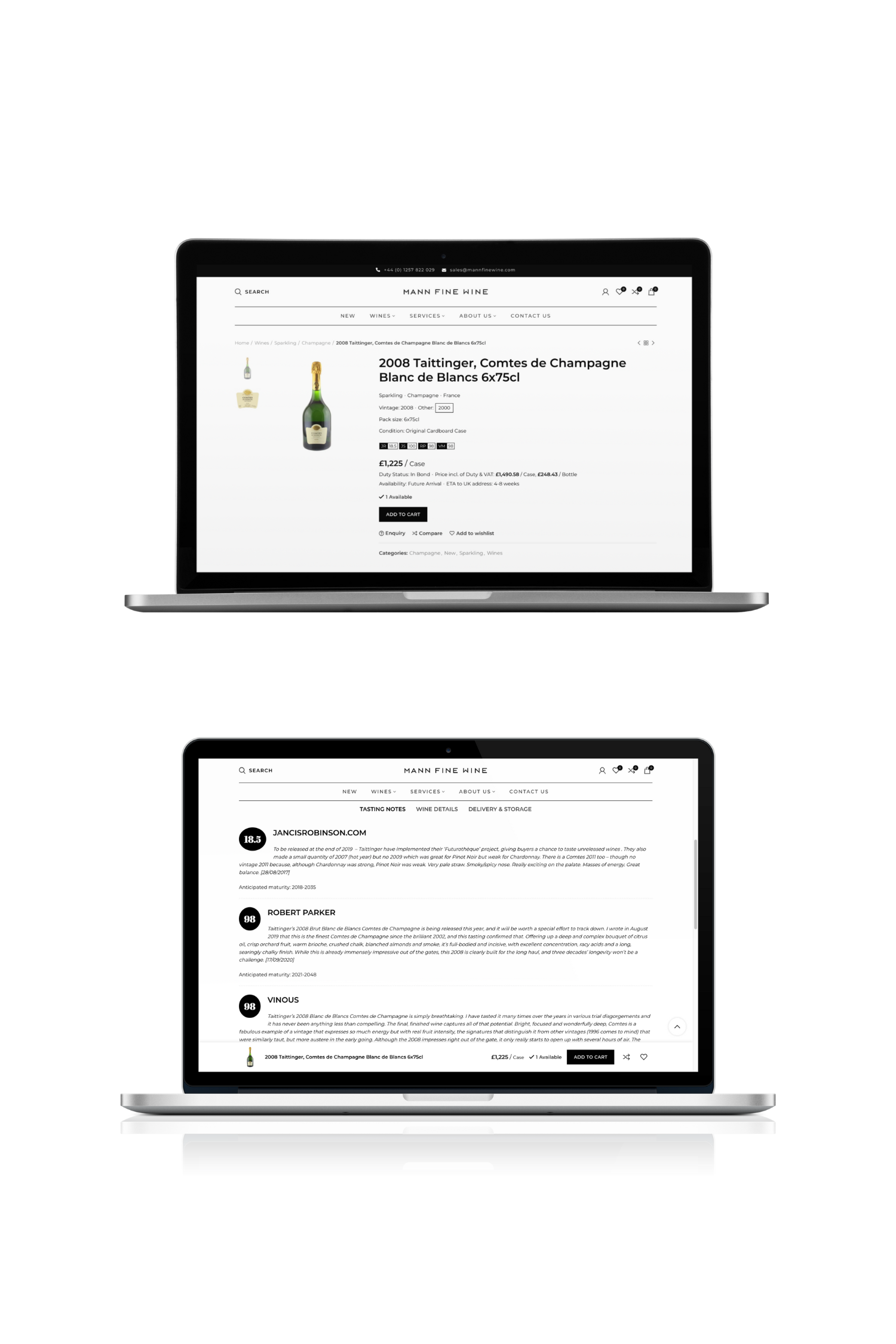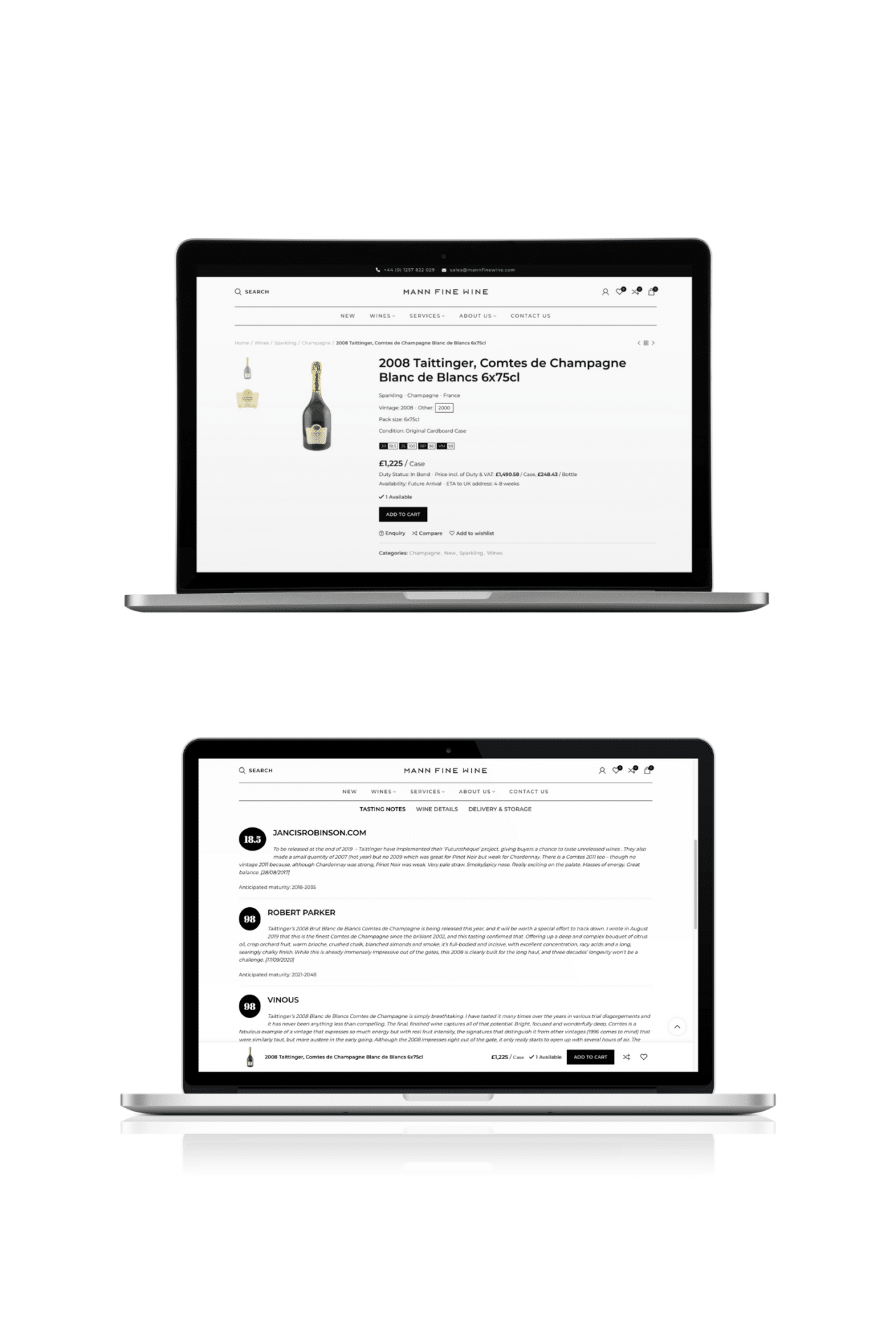 Step 4. Automation and scalability
Dynamic content will drive consumer interest, return visits and purchasing behaviours.
At any point in time, you'll want to determine what you want to allocate to your online wine eCommerce channel, and what you want to sell differently or hold back. In most markets volume presumes more units and sales, whereas in fine wine you don't necessarily want to disclose that you may have 100 cases of a particular wine. Better to disclose 6 cases, and manage the demand curve, or follow the market up after your competitors have sold through.
Being able to group products together for a promotion, or a special feature, focuses your visitors on what's new or hot, and to do that at scale requires appropriate tools that makes it possible to group, ungroup, price and discount in a single process, then do the same thing week after week, or month after month.
Depending on the types of stock you're selling, the attributes of that stock may differ. Wines in your own warehouse accounts may be deliverable the following day or the same day. Wines due from local suppliers may take a bit longer, whereas future arrivals could take weeks or years. Customer expectations need managing, in a number of ways, including logical fulfilment rules which can be managed using a sophisticated software system informing your wine eCommerce activity.
Once again, being able to do that directly out of your inventory management system and to determine how products feed into your wine eCommerce and how they get updated and changed, whether you want to price differentially, or show certain hard-to-find wines with a 'request allocation' button rather than enabling those for online payment processing, will help you to make the most of how you engage with customers online and how you convert some of them to a high value relationship.
When we started as a business, a lot of our sales were hand-to-hand selling over the telephone, over email and over WhatsApp, but e-commerce has become increasingly important, as it gives us a broader market. Being able to list a longer list of wines, where we have more depth, having e-commerce where people can buy directly from the site and be able to settle directly from the site has given us better market penetration.
Brunswick Fine Wines
Jamie Graham
Step 5. Customer experience
The key to a successful wine eCommerce website lies in the trust you build with your customers, and the quality of the offering you're able to maintain over time.
With the right positioning, backed up with a future-proofed wine eCommerce setup that's proven to engage customers, you can focus on reaching a wider audience, engage website visitors and increase sales.
As well as opening the door to new business, it will strengthen the engagement of your existing customers. This might feel counterintuitive to fine wine businesses with a focus on personal service, but some of your established relationships will 'jump channel' to explore your wine list online or to buy opportunistically.
It is essential to deliver a stand-out, optimised and personalised online experience for your customers. You can achieve this by defining who you want to appeal to, analysing sales and championing what makes your wine business unique, all information which can be supported from a database that understands wine and masters all your product information.
Your clients will expect to see accurate information that reflects their relationship with you, to include online and offline purchasing history, preferences, payment methods, and wines that they are storing with you.
Sophisticated preference and cross selling tools such as Preferabli provide insights from your customers' profiles to increase sales and conversions. They also help cross selling by making alternate product recommendations – product associations based on taste profiles – described as providing an online experience similar to the one of a bricks and mortar shop.
The key to a successful eCommerce website lies in the trust you build with your customers, and the quality of the offering you're able to maintain over time.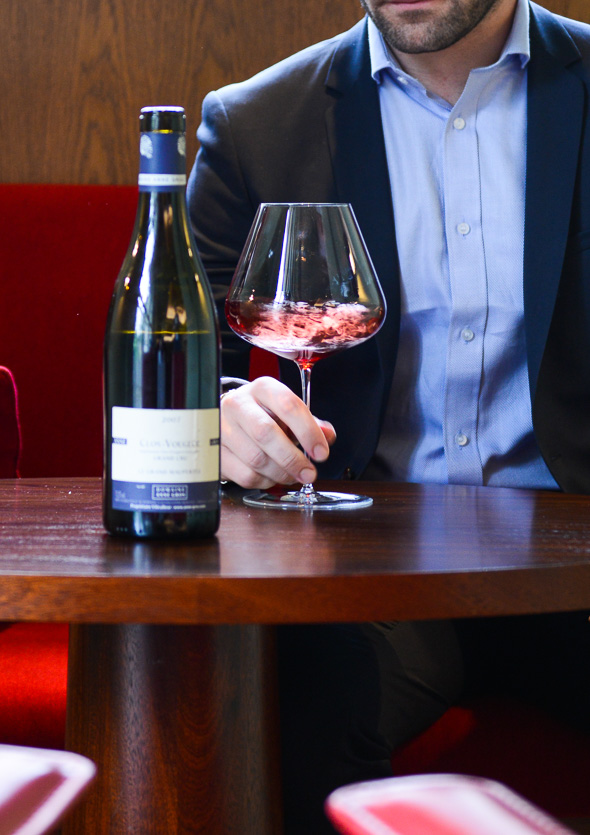 The key to a successful eCommerce website lies in the trust you build with your customers, and the quality of the offering you're able to maintain over time.
Step 6. Guidance and support
Finding an effective set up between wine eCommerce and your chosen business management system is fundamental to the operational efficiency and scalability of your online shop.
There are plenty of current examples of wine eCommerce implementations that failed due to weak or partial integrations with inventory management systems; or a compromised system that's been awkwardly adapted to the wine market; or systems that fail the single point of mastering test (also known as administrative hades). Integrations with ERP systems can run into big money, the blame game between sets of developers (it's not much fun when you're paying an hourly rate for developers performing a Mexican standoff), and so can take far longer than expected.
The right integration will encapsulate all the rules required for all those inventory types, tax and shipping rules, definitions and content already discussed. The effect of that is that you won't need a separate team to support what feels like a different business. It should feel like (just) another sales and marketing channel orchestrated and managed by your core business system, cost-efficiently and with minimal risk.
Look for a platform that:
Offers features that are specific to the wine industry, such as wine descriptions and tasting notes, inventory management, personalised customer pricing, storing options and contextual shipping rules.
Provides secure payment processing and customer data protection.
Has a support team that can advise on basic, essential requirements for wine eCommerce, such as taxonomy, user-friendliness and legal requirements (shipping restrictions, state regulations, taxes, licences etc).
Has a team that wants you to be successful, with a future-proofed roadmap of integrations and add-ons relevant to your business and industry.
Excels in customer support and have a reputation within the wine industry for first-class customer service.
Is supported by an industry-specific business management system that understands fine wine.
Now that you have your new eCommerce set up seamlessly integrated and driven by your business operating system, does that mean you get to sit back and watch the money roll in? How much online marketing do I need to do to make the most of market reach?
Step 7. Marketing tips
A data driven approach to building a fine wine eCommerce strategy is the proven methodology for the digital age.
Search
For fine wine, connecting to Wine-Searcher (fine wine's comparative listings site) is a must to reach your core market, and each offer should link back to the specific wine clicked on Wine-Searcher listings. Page specific links can be configured from wine eCommerce via a feed.
Most people rely upon Google for information about everything. Therefore, to reach a broader audience ranking high on Google to catch the attention from relevant searches should be your number one priority.
Your fine wine eCommerce needs therefore to be suitable for SEO purposes, and we would recommend the following to help create a successful fine wine eCommerce presence.
Experiment with channels
Google Shopping is gaining popularity, and whilst it may feel like a stretch for a fine wine audience, setting up your wine eCommerce to feed into that context is free, managed as part of your multi-channel strategy, and is worth doing.
Know your audience.
Once your site is up and running, you want to draw a crowd. But not just any crowd. Finding the right audience for your fine wine eCommerce platform is key. Check out Areni Research's great guide entitled 'The Future of Fine Wine Consumers'.
Make sure you also have a read of our own Fine Wine Buyers Satisfaction Survey 2023 to get insights on what influences buying decisions.
User journey and engagement analysis is useful especially if you have plenty of content outside the shop (for example in WordPress templated pages) such as producer profiles, details of a club offering, introduction to a new vintage or region, or a promotional-heavy home page.
Free tools
For analysis we recommend you get to know HubSpot. As with WordPress and WooCommerce (the building blocks of the Hub Webshop), HubSpot is completely free and not only includes software and services such as an excellent CRM platform that integrates directly into WordPress, but also offer an excellent training platform (completely free of charge) which helps budding wine eCommerce builders to learn the basics of digital marketing.
By getting to know buyer personas, the buyer's journey, and through developing Google Analytics skills – and in particular keyword research best practices, you'll be best placed to know your audience and how to reach them with a messaging strategy that resonates with your desired buyers, at the right time in their purchasing pathway.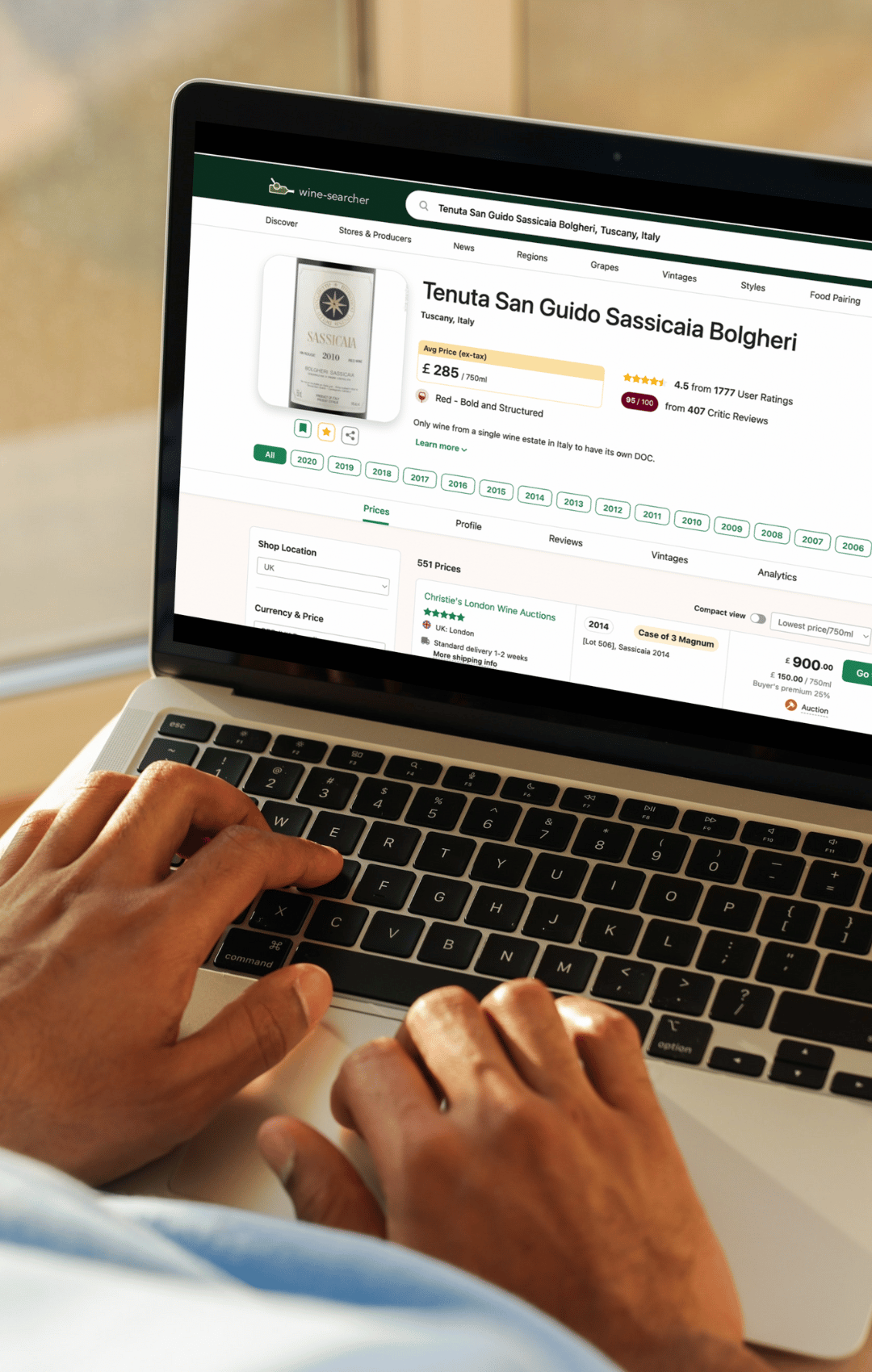 Starting an eCommerce fine wine business requires careful planning and execution for which this guide will serve to de-risk your investment and establish your online wine business with confidence.
Operationally there must be clarity over mastering of data; the two-way data flows between inventory management and the webshop; an underlying clear and robust taxonomy; origination and curation of content; and channel specific pricing.
To succeed long-term requires a well thought-through approach to structural and operational processes, with an underlying platform that must be flexible enough to handle all wine stock types and be set up to integrate with best-in-class eCommerce software.
A game-changer is finding the right eCommerce partner, whose software solution and team understand the fine wine industry and can support you through this journey.