Advanced wine inventory management
The Wine Hub is designed to handle all inventory types, statuses and movements needed to effectively manage a wine and spirits business. 
Wine inventory management includes consideration and experience of duty statuses, supply chain, storage and workflows that reflect the varying business models that wine businesses can adopt. 
Wine Hub is adapted for stockholders, importers and agencies, low or blended inventory operations, and eCommerce, with or without, virtual stock shelves.
Whatever a wine business's approach to working capital, Wine Hub ensures you won't oversell, and provides the workflows that underpin operational success and satisfied customers. 
Wine Hub differentiates inventories of a wine business and client stored wines (also called client reserves) belonging to customers and looked after by a supplier; as part of a complete solution that simplifies managing customer stocks, applying storage rates, withdrawal fees and invoicing for the service.
Stockholder wine inventory management
For a stockholder, the following wine inventories need to be differentiated and tracked: 
Owned physical inventories held in one or more warehouses, whether landed in bond or duty paid.
Purchased stock held overseas at a source of supply purchased under a specific contractual agreement (Incoterm).
Stock that's been moved to a place of consolidation, such as a warehouse or other duty and tax suspended storage location, subject to transfer to a final destination.
Stock that's in transit direct from a producer or is inbound as part of a grouped shipment.
Stock purchased from an agency, distributor or importer for immediate transfer or future delivery.
En primeur stock that's on an open purchase order pending bottling and arrival in months or years, and which may be accounted for differently.
Low or blended model wine inventory management
For low, or blended inventory model wine business, sources of supply encompass:
Stock from sources of supply such as agencies that can be offered for sale by a business and added to a sales order before they are subsequently committed to as a purchase.
Stock lists from other wine merchants from whom you commonly source for fine wine where supply is scarce
Client stored wines (or wines that are stored elsewhere) that are offered on consignment as brokerage stock.
Liv-ex trading exchange virtual stock that can be filtered by any number of parameters to arrive at a carefully curated stock feed into eCommerce.
See how Wine Hub can help you manage your wine inventory.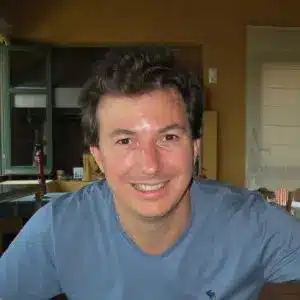 What the Hub gives us is a central hub for everything that runs our business – essentially a one-stop-shop for all of our supplier, client and stock management.
Stuart Dale, Crop & Vine
Wine inventory management tools
Inventory can be imported into the Hub using load and matching functionality based on LWIN codes and the underlying Wine Owners wine reference database.
These support the addition of client stored wines, client consigned wines and virtual stock feeds.
Wine Hub workflow management is designed to make everyday tasks quicker and simpler to progress.
Large purchase orders can now be raised more rapidly than ever through quick-add of history or upload of a supplier's catalogue with your selling prices, and quick select of those entries you want to add to an order.
Improve cost efficiency and revenue uplift with Wine Hub