Bud Cuchet's career in the fine wine industry is the story of the sector over the last 30 or so years.
He landed his first job in 1987 with London Wine, a merchant based on Lots Road in Chelsea. From there he went to Corney & Barrow in West London, and when Mark Bedini set up broker services for Corney & Barrow, he joined the head office broking team and with Nicola Arcedeckne-Butler developed Corney's brokerage.
In 1994 Bud co-founded Fine and Rare with Mark Bedini and Michael Gleeson, and grew it into one of the largest fine wine companies in the UK. Bud counts among his proudest moments the Queens Award for Export and meeting Queen Elizabeth and Prince Philip at Buckingham Palace.
He cashed out in 2017 and took a multi year sabbatical in which he researched the market and built a world-class wine collection that became the launch inventory of Cuchet & Co.
New beginning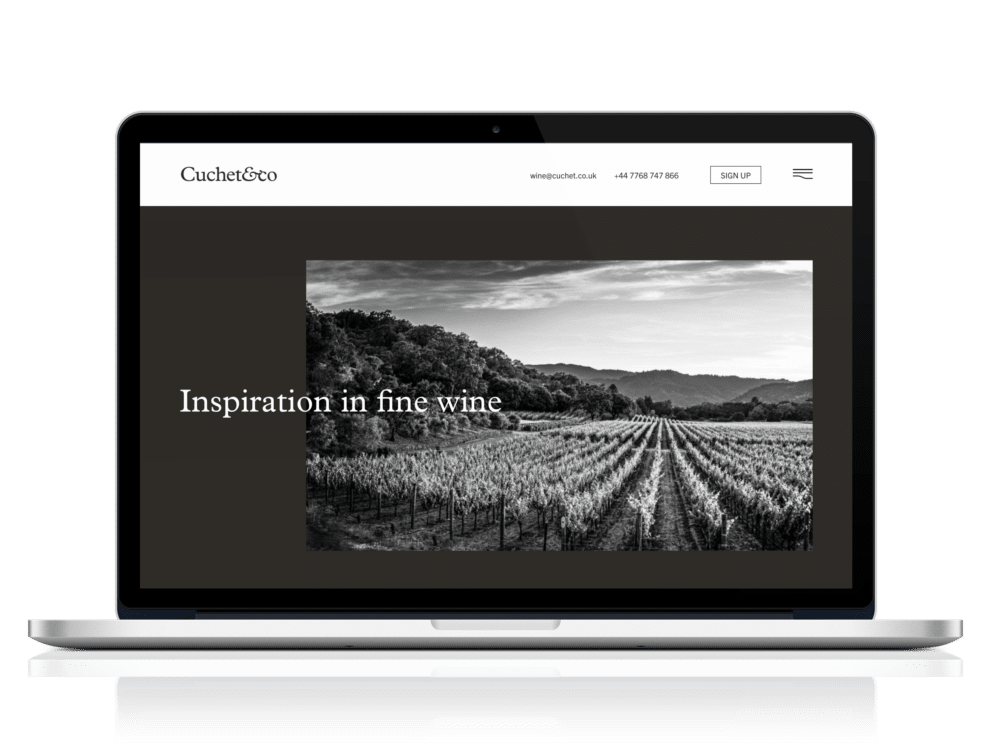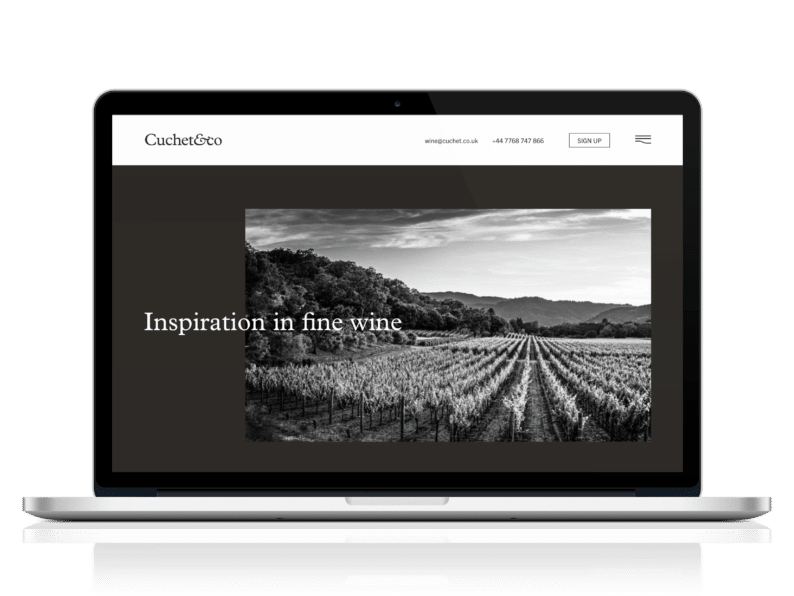 Cuchet & Co was formed in 2020, and set up as a stockholding business, with the goal of sourcing the right products that the market wanted. Bud sees great advantages in a stockholding business, principally control of stock and margin, and can draw on a roster of trusted sources of supply.
Bud's extensive business social network grew out of his love of connecting people, and Cuchet & Co has benefitted from those relationships that span the supply side and collectors, with a sales mix of 60% trade and 40% private clients.
After an extensive career in wine broking, what was it that led Bud to set up Cuchet & Co as a stockholder?
"The difficulty in the market today is sourcing – buying the right product at the right price. Selling has never been a problem. Finding the right stock at the right margin is the primary challenge as I see it, along with balancing what you're able to offer across a whole calendar year."
Requirements
Having experienced a series of big technology investment cycles in his previous roles, Bud knew that he didn't want to invest in systems until he clearly understood what he needed software to do for Cuchet & Co. That understanding was to crystalise very quickly.
He explains how it happened. "I started out using the inventory management functionality in Xero, but also needed to carry on using 3 different spreadsheets. Why? Because I wasn't able to put rotation numbers [editor note: warehouse generated unique case identifiers] into Xero; I also wasn't able to run off a price list or stock list, nor was I able to send release instructions to my warehouse from Xero. These were manual processes that took up valuable time, needlessly."
My biggest fear during this time was making a human error, and the potential for it to be a costly one. The realisation of how much time I was spending on a single order presented me with a very simple choice: I either needed a way of automating it, else I needed to employ someone just to do order processing and fulfillment admin."
Platform selection
Bud knew of Wine Owners because he'd been using the company's peer-to-peer trading exchange (where Wine Owners had started out in 2013), and had heard that the business was building a new wine industry operating system – called the Hub.
The timing of the Hub's release was just right and its appeal to Cuchet & Co was its understanding of fine wine, and how well it handled the various idiosyncrasies of fine wine. It was an out of the box solution he felt he could trust to help grow his business and safeguard a hard-earned reputation.
"I came from a business where systems had been created around the needs of a fine wine broker. I recognised how complete a solution the Hub was for a wine business and loved how intuitive it was."
I came from a business where systems had been created around the needs of a fine wine broker. I recognised how complete a solution the Hub was for a wine business and loved how intuitive it was.
Solution
The Hub has supported Cuchet & Co's growth to date through efficient process management of key order processing tasks:
Controlling orders
Managing multiple inventories of wine for different customers
Stock movements
Inbound
Outbound
Updating of the wine list
Releasing wines to the warehouse
Fulfillment of orders
Payment processing
Bud's goal is to pursue operational excellence. "I have never felt overwhelmed, always managed to keep on top of things and have not had to worry about dropping the ball. To me, that's about risk management and protecting or enhancing one's reputation."
"When dealing with the Hub team at Wine Owners, everyone there understands what I'm talking about. They are knowledgeable about the product; they share the same sensitivities towards the product; they're responsive to feedback and welcome my thoughts on improvements."
The flexibility of the Hub gives me a growth roadmap. I don't need to change systems when I take on more people, and my technology costs will remain very reasonable when the team expands. As I grow my stock position, broaden sourcing strategies, and if I want to add on e-commerce, I know my growth potential isn't going to be restricted in any way.
Even as the business experiences significant business growth I expect to keep business overheads low, something the Hub will help me achieve without any compromise to quality of customer experience, advice and service.
Bud Cuchet, Founder
Future plans and market dynamics
Cuchet & Co exceeded its first year's budget forecast within 6 months. Plans for the future include growing its stock position and growing the customer base.
"The flexibility of the Hub gives me a growth roadmap. I don't need to change systems when I take on more people, and my technology costs will remain very reasonable when the team expands. As I grow my stock position, broaden sourcing strategies, and if I want to add on e-commerce, I know my growth potential isn't going to be restricted in any way."
"The internet has put pressure on margins, and has caused people to be increasingly competitive which is to the benefit of the consumer. Without differentiation, that downward competitive pressure doesn't necessarily help a company, especially if its got large amounts of working capital tied up in wine. Differentiation also helps with building a customer base rapidly, because people are drawn to a distinctive wine list."
"Because of that my buying strategy is not always about selling today. Holding onto stock, and adopting a patient approach to working capital, helps me to focus on things that everyone else isn't doing. Differentiation adds value to the market and I see that as being key to the future success of Cuchet & Co. Also, selling at a more mature phase boosts margin."
"Even as the business experiences significant business growth I expect to keep business overheads low, something the Hub will help me achieve without any compromise to quality of customer experience, advice and service."