About Wine Owners
Wine Owners provides Software as a Service (SaaS) platform solutions that are engineered from the ground up for wine retail and distribution businesses. We address the needs of merchants, retailers, importers, warehouses and the on-trade.
We combine wine and spirits market specialism with a configurable, state of the art online SaaS platform that drives business efficiency and growth, improves availability and security, and keeps you up to date with the latest release.
At the heart of everything we do is connectivity. Connecting a business with its customers, suppliers, buyers and trading partners. We help you to sell more, reach new markets and deliver a consistently good customer experience through all points of contact.
Our wine business management platform is designed from the ground up for the business of wine, connecting businesses, suppliers and customers, shaped by the dynamics of the market.
At the heart of our wine business management platform is wine inventory management; supporting every stock type, orchestrating flexible process management to support every sourcing and selling opportunity.
We simplify purchasing, tracking and shipping, making sure your processes are predictably efficient and supporting great customer service.
Our wine business management platform masterminds wine, drawing on a knowledge bank of wine references, unique identifiers, associated information and rich content. Ensuring the most accurate outcomes, reducing costly mistakes, growing wine sales.
Want to learn more? Access our free resources
Our wine industry specific software is underpinned with rich referential product data. It is deployed by businesses globally, including many leading brands, managing well in excess of $3 billion of wine inventories.
30,000 platform users based worldwide
19 countries trust us across the globe
$3 billion of fine wine catalogued, tracked and valued
500,000 referential wine entries
Nick Martin
Co-founder and CEO. An investor in data-led digital ventures. Previously MD of a global marketing services business within Reed Elsevier (15 years) before leading the European information business and UK services arm of a Fortune 500 technology firm. He is a passionate wine enthusiast and long-term collector.
nick.martin@wineowners.com
Wolter Visscher
Co-founder & CTO. A Dutch national who started out at Shell, he then founded a bespoke software & database company, which he sold to a 3i backed company, acting as Divisional Director of the new parent. Wolter has a strong track record building and delivering technology-based businesses.
wolter.visscher@wineowners.com
Robbie Vann Adibé
Board of Directors. Silicon Valley-based serial entrepreneur. After building systems for financial institutions on Wall Street, he went to Booz Allen, followed by senior roles at Oracle and Illustra. In the mid 90's he co-founded Viant, a pure play web consulting firm, which became a NASDAQ listed company.
rova@wineowners.com
Clotilde Muller
Head of Marketing. Clotilde has an MBA in Marketing and Management from the Superior Institute of Commerce in Paris, and previously studied Economics and Finance. A data-driven marketer, Clotilde joined Wine Owners in 2013 and oversees our B2B marketing strategy.
clotilde.muller@wineowners.com
John Cox
Head of Product and Engineering. John spent a decade in the music industry as a chief engineer for a prominent studio before transferring his skillset to software with a focus on product management. He's worked within the Fintech, UX/UI and Prototyping domains, working within both start-ups and well established industry leading companies the like.
john.cox@wineowners.com
Nick Corker
Head of Implementation. Nick has worked in the wine trade for over 15 years, in both Australia and the UK. He has a passion for wine, wine making and technology. He has transformed operations and enhanced customer experience in some of the UK and Australia's biggest wine wholesalers, most recently Enotria&Coe.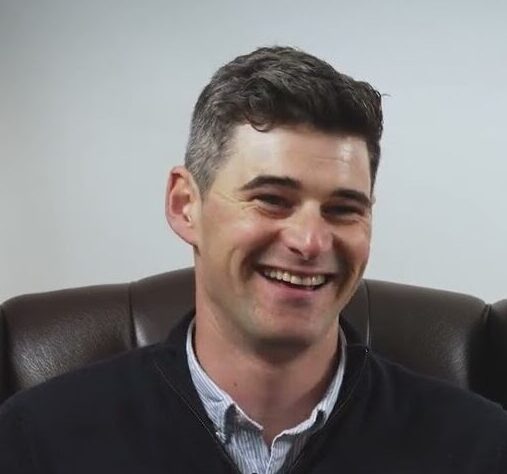 The most important thing for us was the people behind the software. When we spoke to the Hub it was the people and the passion behind the software that made us want to work with the Hub. There was the passion to make the software better and the passion for the wines and an understanding of any questions we had and why we were asking those questions and a desire to improve the platform.
Our Clients


Over 60 Wine Hub clients worldwide.


Over 20 warehouse locations across North America.
Celebrating our first 10 years
Join our team
Wine Owners is constantly growing and looking for new recruits to join our innovative, dynamic team. View our current openings here.
Contact us if you have any questions, or would like to know how we can support your wine business.