US-based Western Carriers is home to over 300 importers, wholesalers, restaurant groups, and retailers of wine and spirits.
The northern New Jersey facilities span 2.2 million sq feet, comprises about 93.5k SKUs, and 7.5 million cases of wine.
The private client storage subsidiary called The Wine Vault @ Western is specialised and solves the storage and logistics needs of discerning collectors with accounts ranging from 20 cases stored to 15,000 cases.
Our wine collector clients immediately fell in love with the look and feel of our new inventory system. I have seen a 50% increase of clients accessing their accounts via our new Nest Egg portal, and this has provided me with a great opportunity to connect with our clients. The Wine Owners team rose to the challenge and provided insightful guidance and expertise that helped shape configuration.
Joel Rubins, Vice President of Private Collector Services
Requirements
Improve online access and information provision, including the valuation of collections.
Simplify the internal processes of receiving and shipping wine for private clients.
Bring greater transparency to client collections with inspection photography of inbound wines and parameterised descriptions of condition.
Fully integrate client-facing systems with the existing warehouse management and billing background systems that were developed in-house.
Bring consistency to the wine database, aid accuracy of data wine entry and deliver effective online reporting options.
Enable Nest Egg clients to choose their own display names.
Simplify outbound delivery requests in support of industry-leading KPIs.
Support an enhanced client offering with world-class collection management.
White label Solution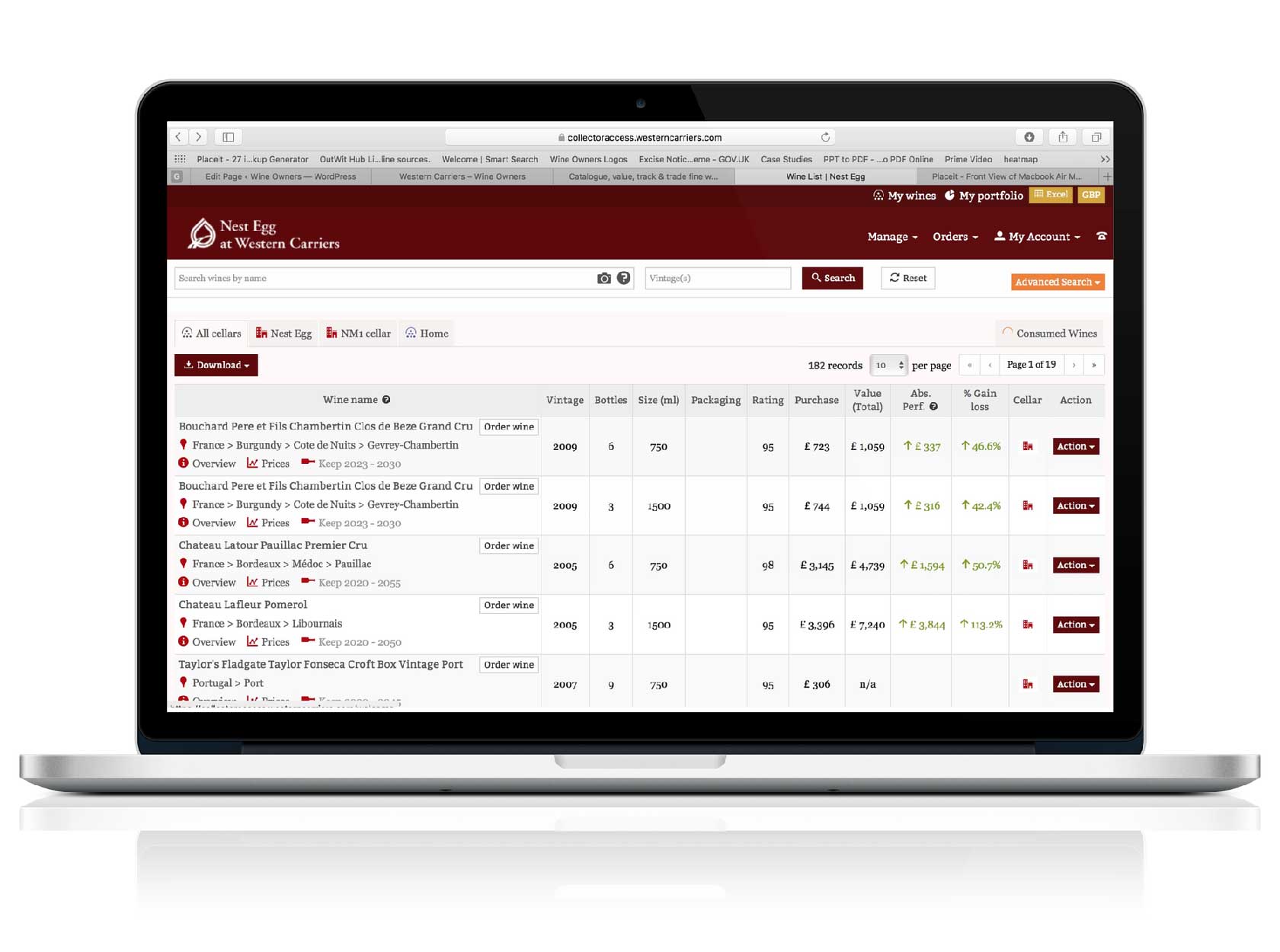 Online collection management
The new white label platform enables Nest Egg clients to enjoy 'best of breed' collection management, to see a wealth of information against their wines, and to request deliveries by the case or bottle. Providing a complete reserves management and wine information solution, including the ability to use the platform to track wines stored elsewhere, reinforces the quality ethos of Nest Egg and engenders trust.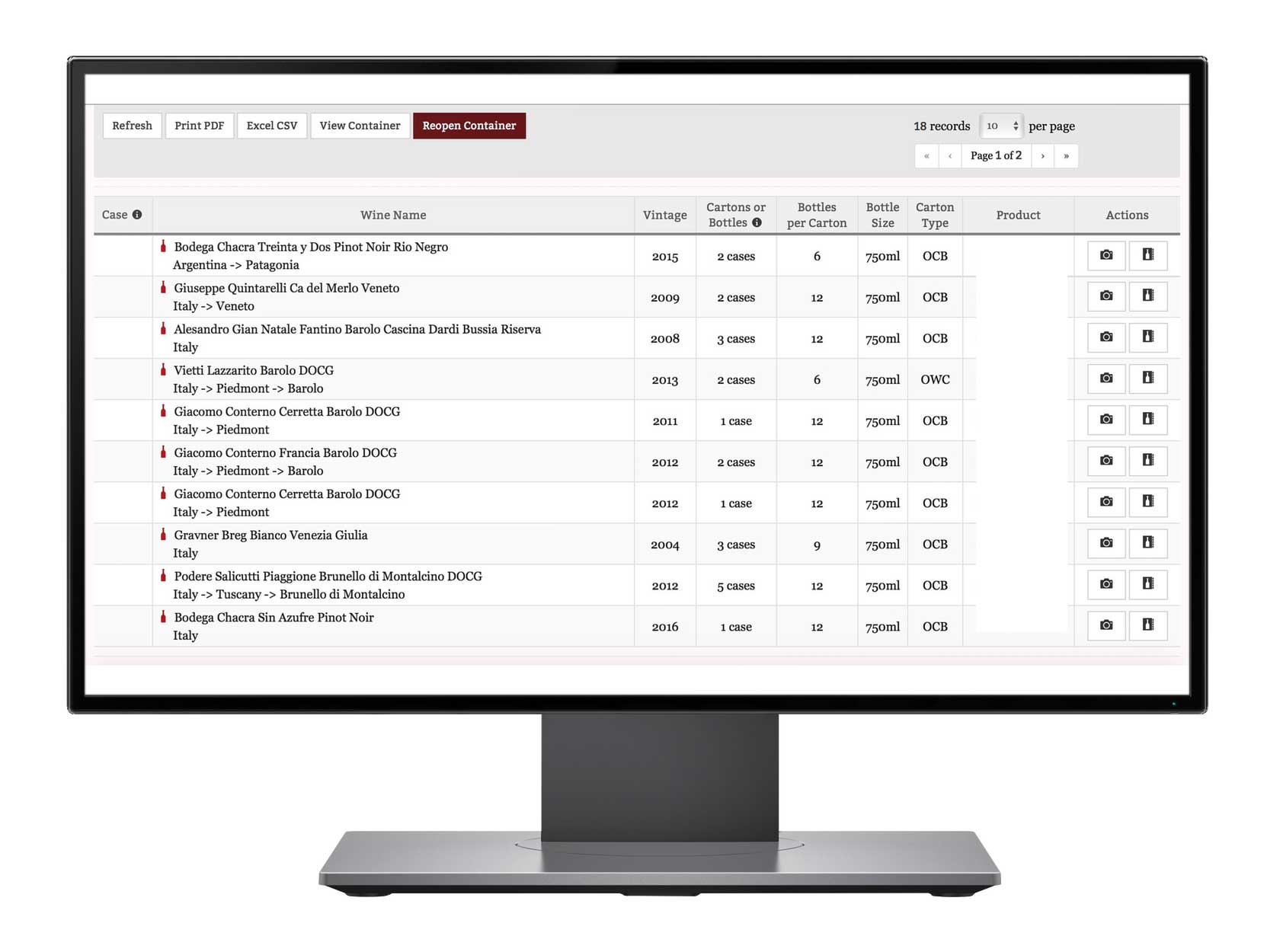 Win over new fine wine storage clients
Nest Egg are ideally placed to win over those collectors who will be encouraged to consider professional storage thanks to the transparency and confidence that sophisticated online access and reporting provides.
Warehouse integration
The solution includes deep integration with Western Carriers' background warehousing systems, bringing substantial internal efficiencies to the landing of client stock.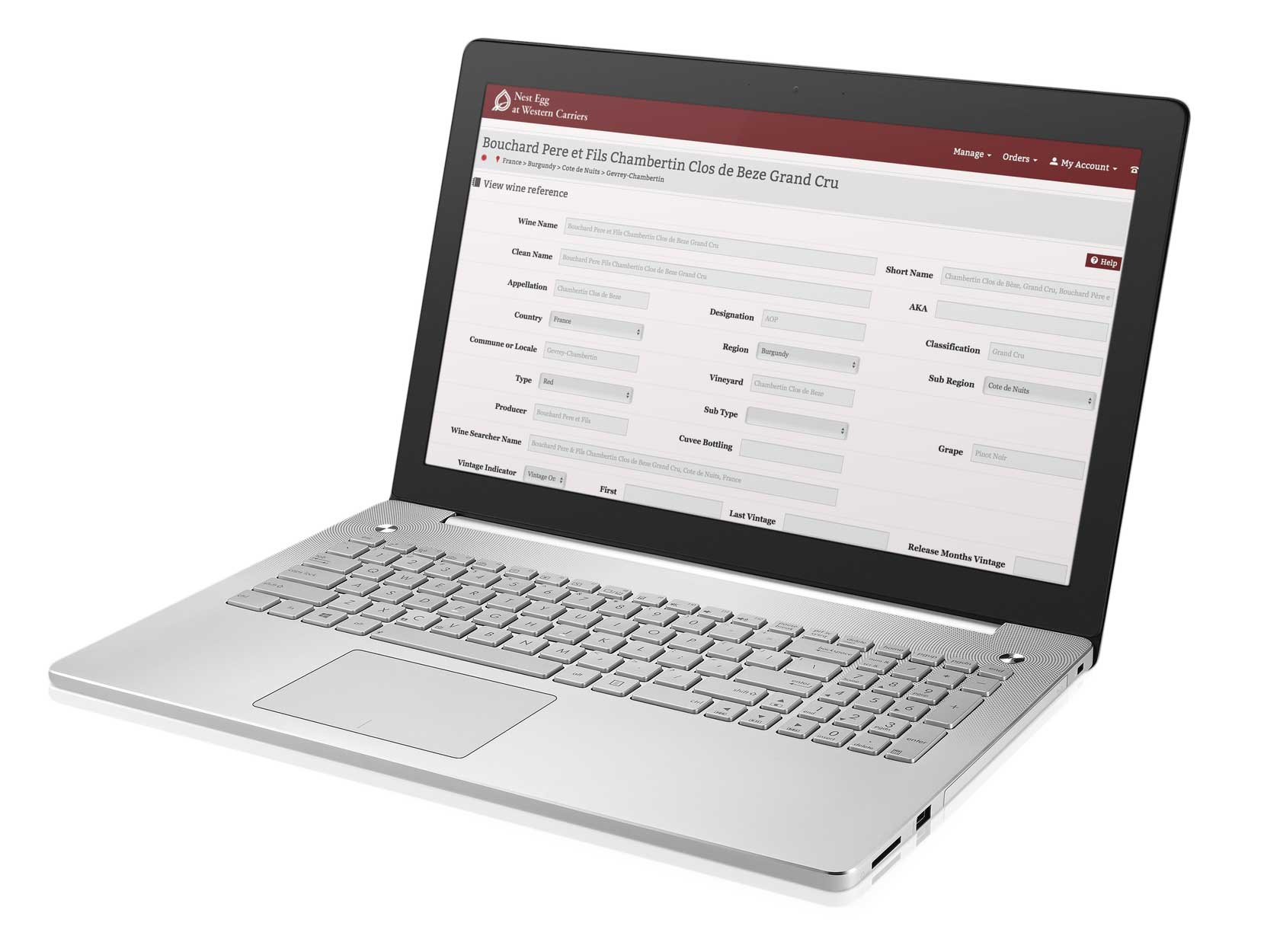 Improve landing of fine wine
Efficiencies aside, Nest Egg's fine wine storage solution has a very precise set of service requirements, including the possibility of landing of each carton of wine with full disclosed details of bottle and case condition, and the ability to show bottle by bottle contents within mixed cartons.
Wine data accuracy
Improving the landing of wines into the Western carriers warehouse for Nest Egg clients also serves to enhance the accuracy and consistency of the wine names entered, in part thanks to a referential database of wine names and details, which in turn improves the client experience and ensures the correct wine is always delivered on demand.