Octavian is an exceptional heritage storage facility in a former WWII mine, handling and storing some of the world's most valuable wines. It also contains one of the largest inventories of fine wine anywhere in the world: Octavian cellars cover the same area as eleven full sized football pitches.
Octavian selected Wine Owners to deploy a client-facing, state of the art collection management platform, MyCellar portal, based on our market-leading software as a service (SaaS) wine management technology, and has transformed the online experience of Octavian private clients.
MyCellar portal provides access to collectors' Octavian-stored wines, allows for self-cataloguing of wines stored elsewhere, and makes it extremely easy for Octavian customers to buy and sell between each other in the Octavian trading exchange from within their account.
We chose to work with Wine Owners as we found them to have a similar outlook to ourselves. Extremely customer focussed, and appreciative of how collection management of fine wine needs to speak to the emotions as well as to the numbers. They understand the passion and fascination of collecting as well as the importance of it as an investment class.
The whole Wine Owners' team were very responsive to our needs, while also adding advice from their own journeys so as to guide us to the best possible solution. Due to this flexibility of approach we feel confident that this will be a long term relationship.
Vincent O'Brien, Managing Director
Requirements
Octavian's needs were for a client-facing collection management solution that reinforced the care and meticulous approach they take to storing wines, and the consequent effect that can have on the attractiveness of 'Octavian-stored' wines in the secondary market.
It needed to provide consistency of wine descriptions, be really easy to use, and provide functionality for condition image requests, viewing images, and delivery requests. It also had to be incredibly intuitive for clients to offer their wines for sale with supporting pricing information that makes it easy to choose an offer price.
The security and integrity of the system needed to be second to none, as rock-solid as Octavian's own security in the storage of wine.
For thirty years Octavian have helped connoisseurs from around the world maximise the value and pleasure of their collections, and the new platform needed to reflect that history and those demanding service values.
Solution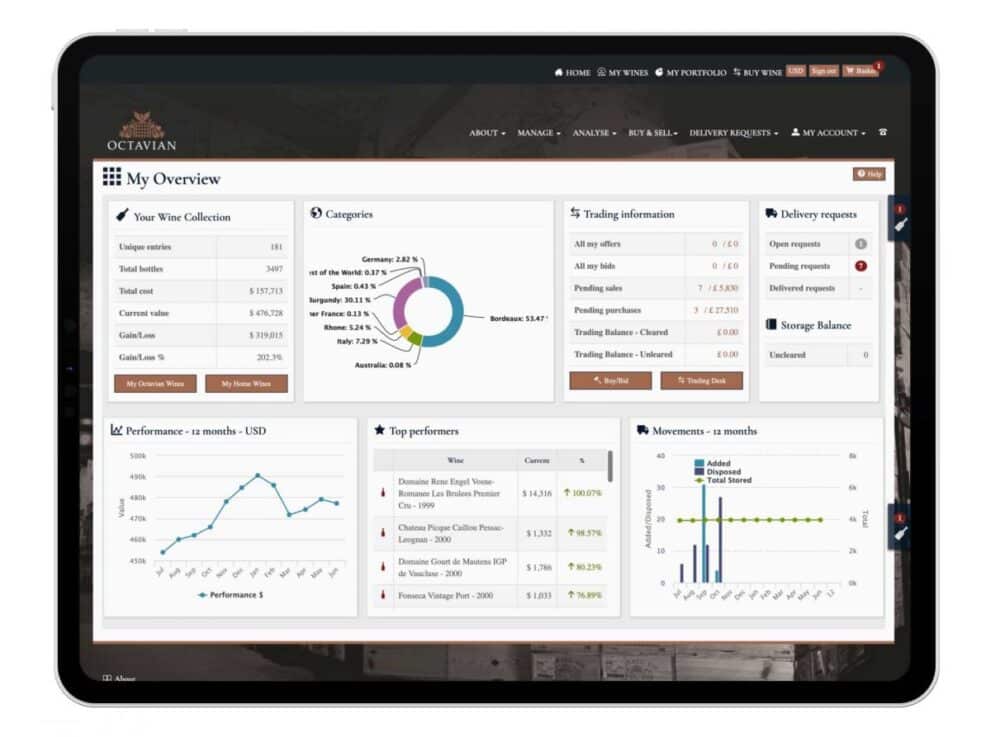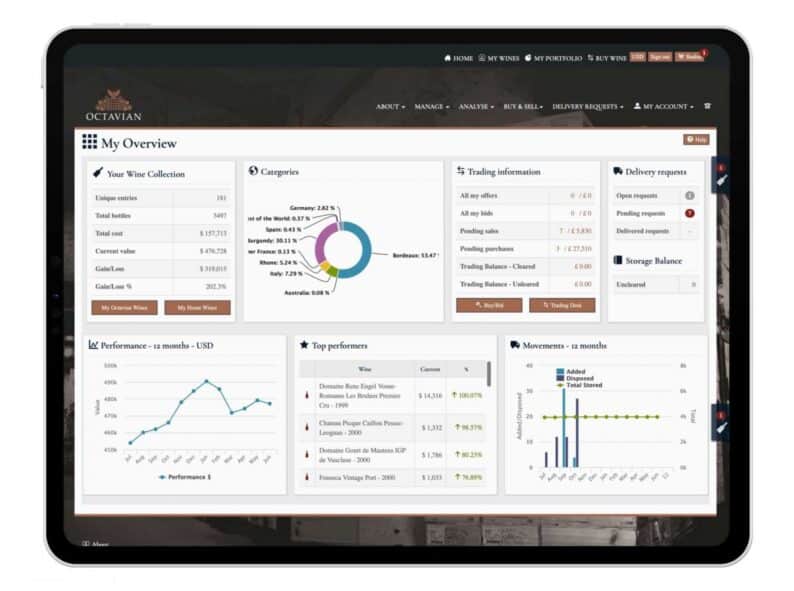 MyCellar portal is specifically based on two SaaS 'white label' products from Wine Owners: private client reserves management and the trading exchange. MyCellar portal  is accessible to all Octavian private clients and provides secure access to their stored wines, along with intuitive collection management tools.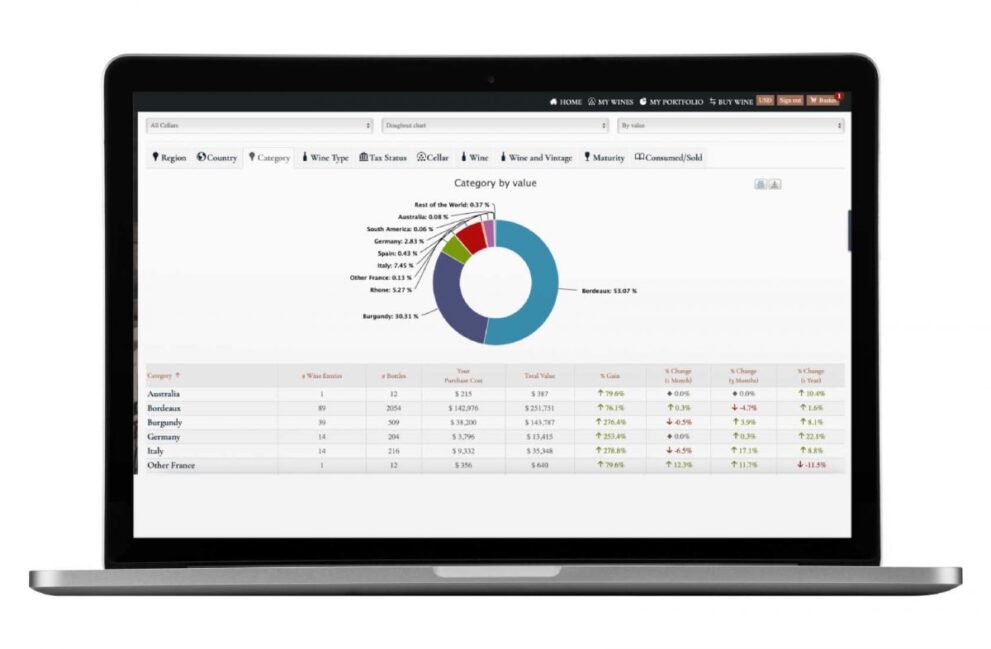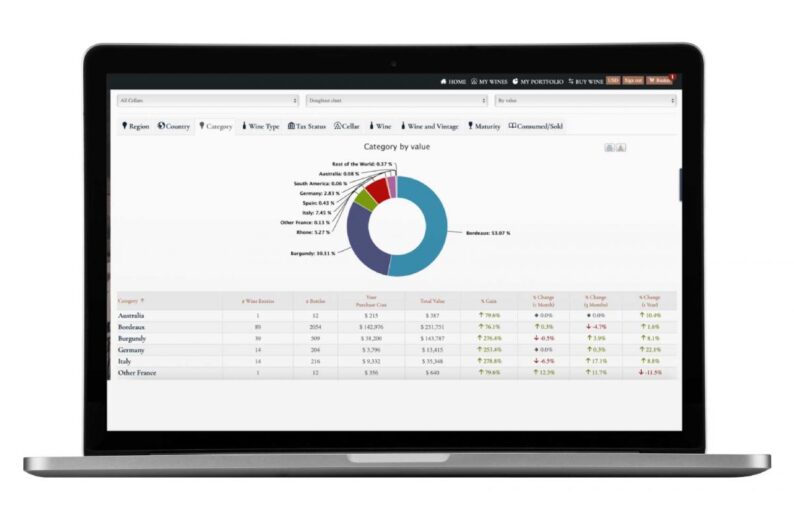 MyCellar enables private collectors to view, evaluate and track their collections with an unrivalled user experience, which Wine Owners has refined over many years with input from collectors.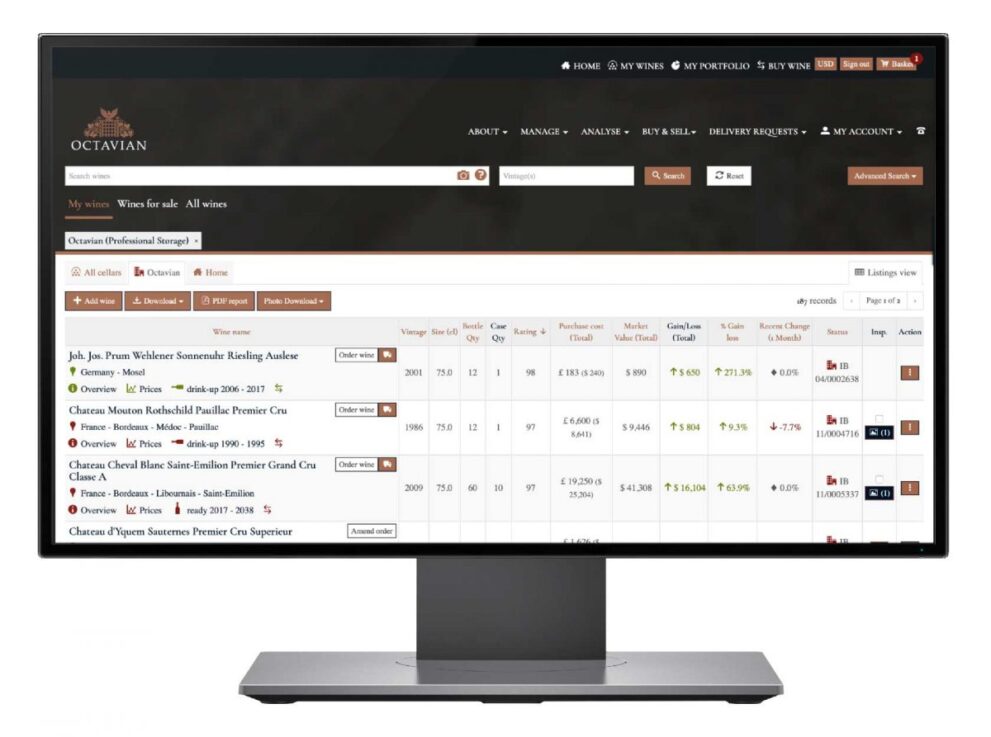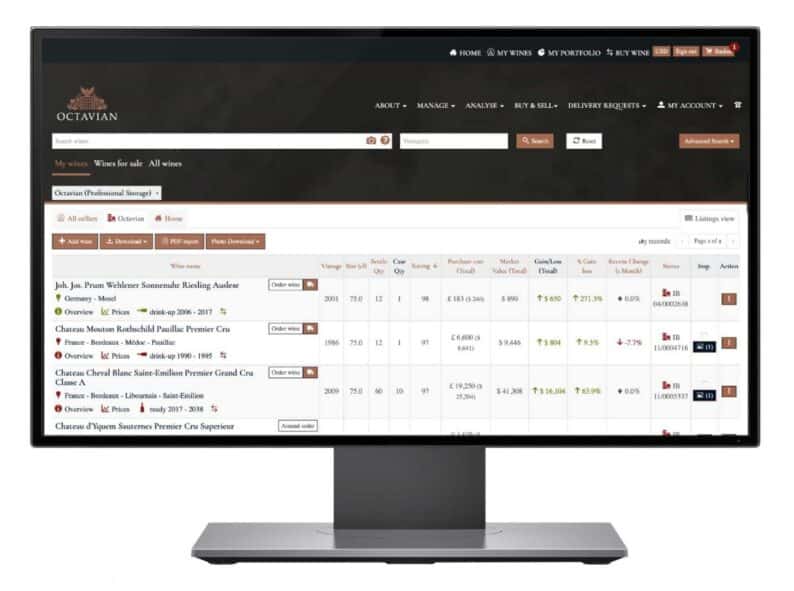 The Octavian fine wine exchange operates as a 2-sided market where sellers and buyers connect to trade wine exclusively stored at Octavian. It's a significant development in a fine wine market that is fast digitizing.
By facilitating self-directed peer-to-peer trading, Octavian appreciated the strong desire of their collectors for ever more market transparency, control, and an end-to-end service that enables them to get the most out of their hobby or investment.