Launched in 2021, Crop & Vine are relatively new to the wine industry, but have grown rapidly thanks to efficient, nimble trading and a relationship-first philosophy, prioritising people – their customers, staff and suppliers. Technology plays the lead role in this low stockholding wine business with the Wine Hub offering the crucial unifying platform to realise their vision.
Requirements
When launching, Stuart Dale, founder and Chief Wine Officer at Crop & Vine, began looking for a 'one-stop shop' software platform to manage the business in terms of supplier, shipping and related global logistics, client, stock management and invoicing.
SaaS cloud technology was imperative to enable the efficient, agile working model required to support a global business with team members spread across the world. In fact one of the reasons behind employing among the best relationship sales people is enabling them to combine hard work with lifestyle, and to operate from wherever they want.
Stuart recognised that having technology to analyse and 'master' data accurately, and to cover day-to-day administrative tasks efficiently, meant releasing his team to spend more time directly with clients and suppliers. The requirement was for technology that would 'give our clients the tools to be able to make sensible buying decisions and present them with unbiased buying opportunities.'
After meeting with the team at Wine Owners Stuart explains 'There was only one option; and it was the Hub.'
Solution
Crop & Vine have seen rapid success since launching in 2021, relying on the Wine Hub for the day-to-day management of the business. A focus on product and operational efficiency 'to bring the best wines to clients at the right time and price', has proved a winning formula.
Collaboration is very important to Stuart and the team, who consider the Wine Hub team 'very much a partner'.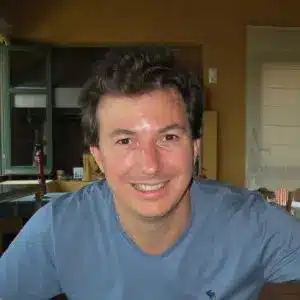 What the Hub gives us is a central hub or port of call for everything that runs our business. It's a massive thumbs up and part of developing and growing together is one of the major reasons we love working with them.
Stuart Dale, Chief of Wine
Low / virtual stockholding model
Crop & Vine champion a 'high-tech, high-touch' brokerage approach, ready to opportunistically present market offers on a daily basis to their client base at the best market prices. If that means lower margins, that's counterbalanced by volume, and that approach is winning them market share.
Stuart was clear from inception that they would actively avoid the buy-and-hold model to deal with potential balance sheet constraints and benefit from a more dynamic market approach underpinned by their low / virtual stockholding philosophy.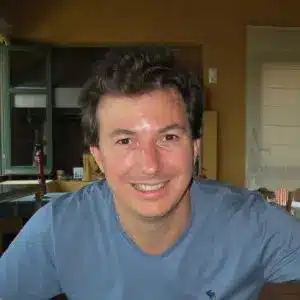 I'm a huge believer that, with the implementation of technology, having access to everything and holding nothing, is absolutely the right model. For us it's mean, it's lean, it's efficient, it's holding relationships at the core of what we do, using technology to make sense of the best trading opportunities out there we can.
Stuart Dale, Chief of Wine
Words on business position
Arriving to work in the wine trade relatively late in his career, Stuart did a lot of research and created a business with a lot of hard work and a clear vision in mind. He advises these two points are crucial, to be prepared for hard work and to remain clear on what it is you want to do. Stuart also has a very modern approach to flexible working providing many benefits for his business and employees.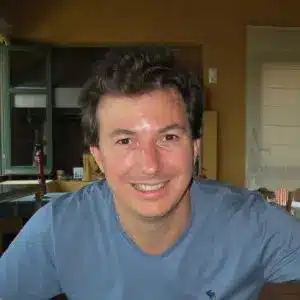 We don't have offices, we're nimble, we work from home, we get together in serviced offices and Microsoft Teams is our boardroom. We do that for a number of reasons, I don't personally want to go to the offices 8 to 6 every day and commute – we want geographical flexibility.
We don't need to spend money on offices, we can spend the money on developing relationships with clients and with suppliers and being a bit more aggressive on price because we don't have the overheads to support. Part of the philosophy is we want clients to think Crop & Vine will always be well priced. Whenever clients see offers from us we want them to know they're getting a good deal and that is that.
The wonderful thing with the wine trade is there's very few barriers to entry and very great opportunity to disrupt.
Stuart Dale, Chief of Wine