Wine Owners implemented a comprehensive wine cellar management and electronic, interactive wine list for the unique London-Based private members club, 67 Pall Mall, founded by and for wine lovers.
When we set about building a data rich wine list and cellar management solution, the key was selecting a provider with the knowledge, experience and expertise to ensure that we could deliver a turn-key, premium deliverable. That solution: Wine Owners.
Grant Ashton, Founder
Requirements
Deliver a cellar management platform to manage the club's wine inventory including stock taking and reconciliation, integrated with the club's ePOS.
Manage all members' wines stored within the club, held in their own accounts under their own name.
Allow members to order their wines for consumption in the club at once or at any specified future date and time with any special instructions.
Provide an information-rich electronic wine list to inform members and help them to navigate 4,000+ wines.
Give club sommeliers an instant stock position on bottles and pours away from the EPOS till registers via the electronic wine list.
Provide a full inventory management system to control one of the biggest wine list in the world.
Grow the wine list via member consignment and provide a back office to support sales off the club wine list.
Solution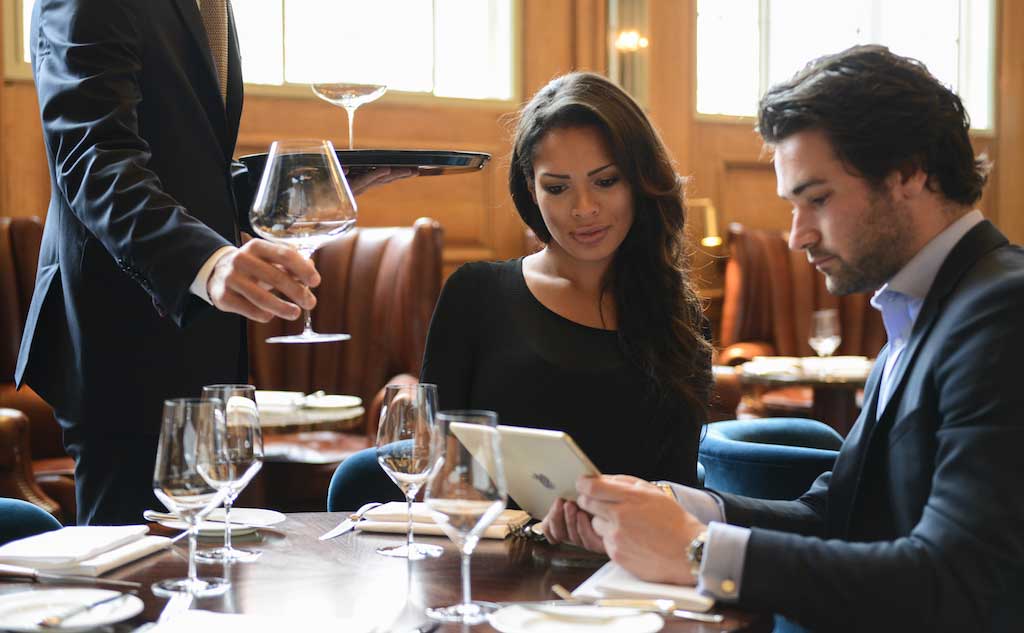 Higher customer Engagement
Members are more vested in their relationship to the club – which in turn correlates to membership renewal rates. For some storing their own wines in the club is fundamental to the relationship and a strongly perceived value. For others the 'iPad' electronic wine list with its search capability through a list of thousands of wines, with a depth of associated educational/ informative content, creates a uniquely empowering member experience.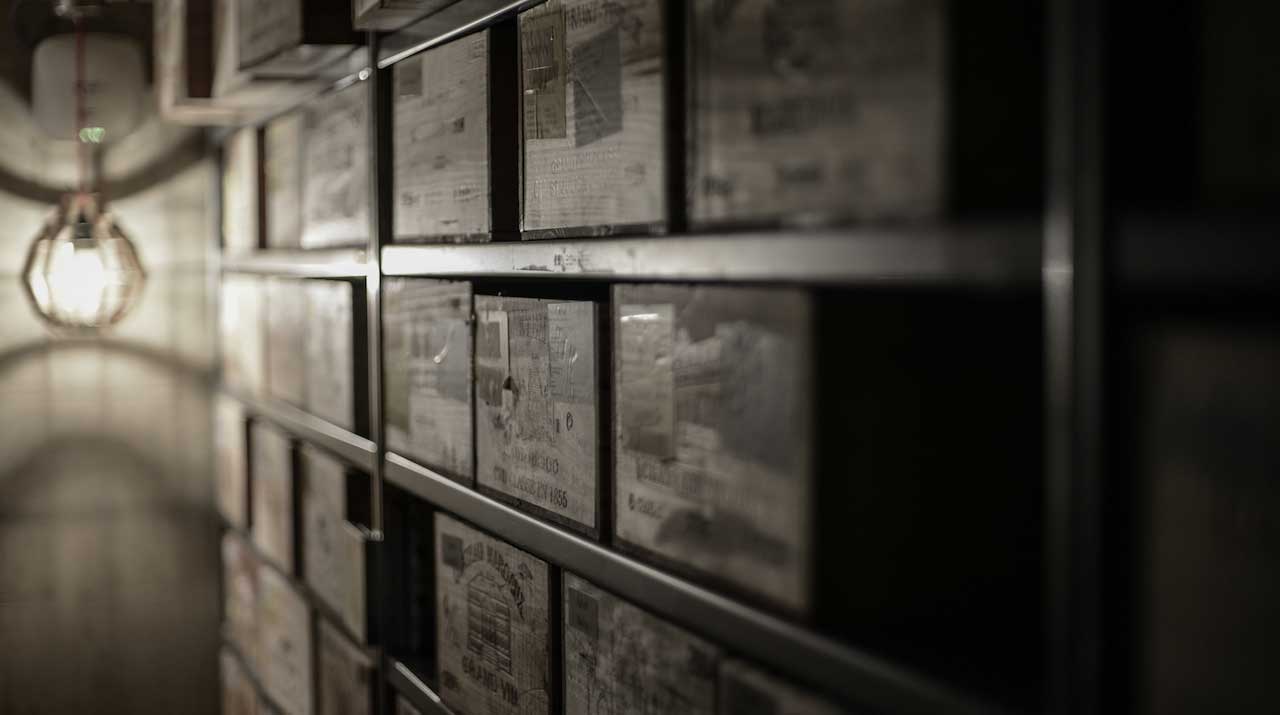 Secure, trusted member wine storage
The ability to store members' wines in the Club is a valuable service. With 3,500 members the club required a cellar management platform that could handle multiple ownership of wine in different sub-locations in order to effectively manage members wines with the necessary levels of security, traceability, and condition recording required. There is no known EPOS, Club Membership or On-trade system providing this functionality.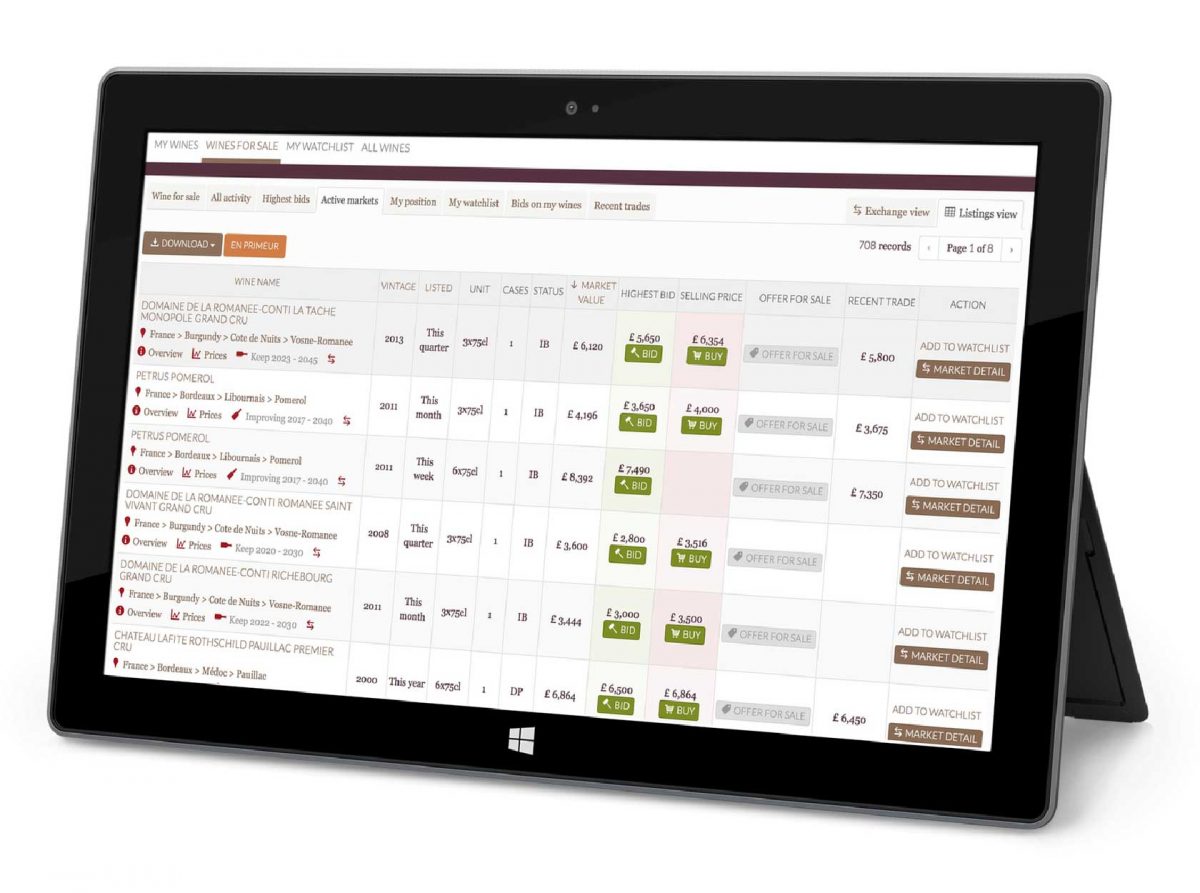 Peer-to-peer exchange
Club members are able to participate in a peer to peer exchange, making it easy to buy and sell between each other, as well as the wider Wine Owners exchange community (all of whom have been preapproved for trading rights in an assured market where counter-party security is paramount. All settlement and logistics activities are carried out on behalf of the Club by Wine Owners' specialist staff.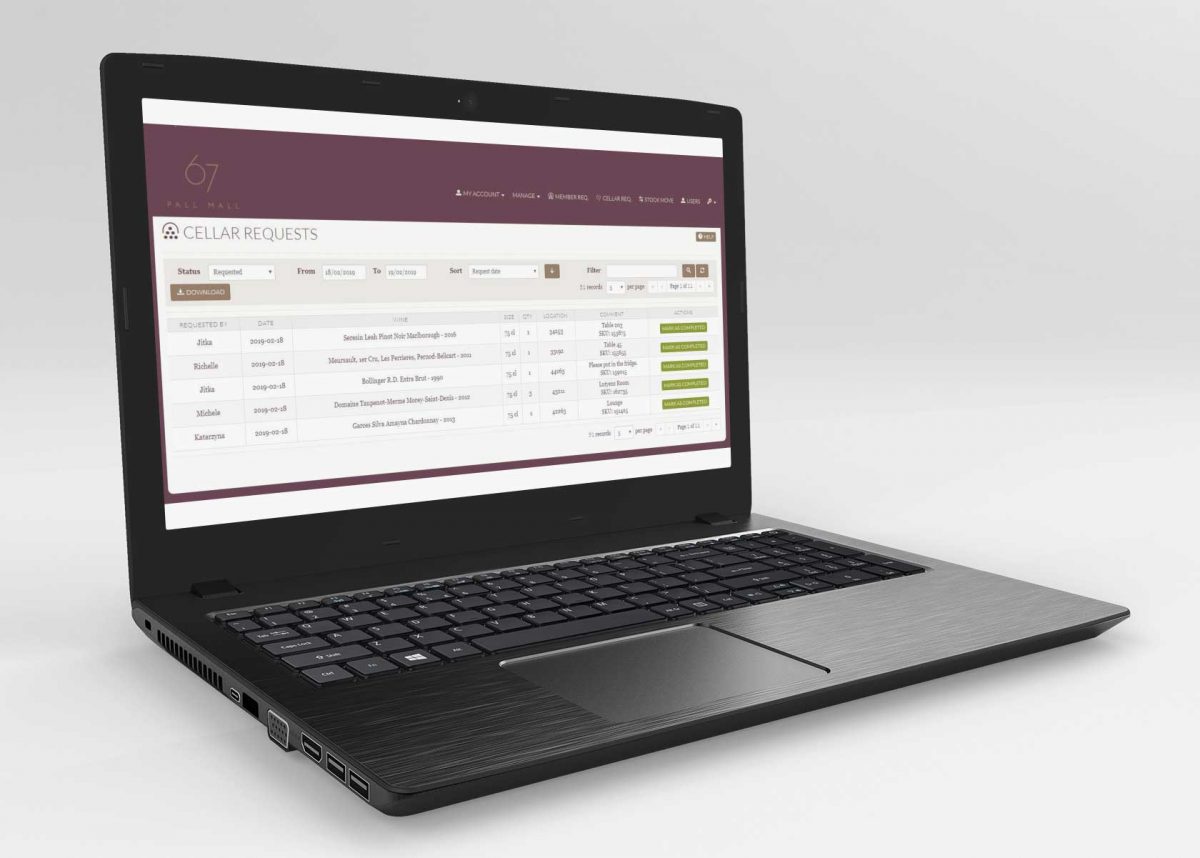 Streamlined processes
67 Pall Mall offers their clients the UK's biggest wine selection with over 30,000 bottles on-site.
Traceability and fast retrieval of wines from the cellar is the most fundamental part of the club's operation. We have implemented streamlined processes between sommelier and cellar teams which eliminate miss picks to and delivers ordered wine to members immediately following a request.
First of its kind
67 Pall Mall was a ground-breaking idea that demanded fresh thinking and world-class inventorying. The 17,000 sq ft building now boasts 30,000 bottles of wine. It is home to 3,500 members, 18 sommeliers, the biggest wine list in the UK and 800 wines by the glass — the most in the world.