ERP stands for Enterprise Resource Planning, a term that dates back to the 1990s. It describes a suite of integrated business applications. ERPs were first developed for materials resource planning within manufacturing (which is the origin of the term). Think purchasing, supplier management and inventorying of SKUs. By the year 2000 ERPs would add CRM to support sales and then various other 'front office' functions such as accounting.
ERP tools typically share a common process and data model. 'Everything under one roof' became the mantra of ERP software providers. A slew of companies came to be dominant during this era including SAP, Oracle and Microsoft. That made sense in a pre Software as a Service (SaaS) world. It didn't matter if the ERP accounting capability was simply good enough but not best in class. It didn't matter that the CRM capability ticked a number of boxes but didn't set marketing's pulse racing with solutions fit for the post-digital explosion world. It was more important to have business functions within a 'suite' of software, because so much had been invested in 'everything under one roof' and the alternative was having to connect up software from different vendors which was typically a difficult, time consuming and expensive process..
And therein lies the clue to why many ERP wine systems don't work very well.
For our wine ERP,  the Hub, we took the view early on that we weren't going to try and reinvent the wheel when there were many effective market-leading packages out there for core business functions like accounting, CRM and e-Commerce. We wanted to integrate with the very best in class, to provide the most powerful and easiest-to-use business platform at the best value point.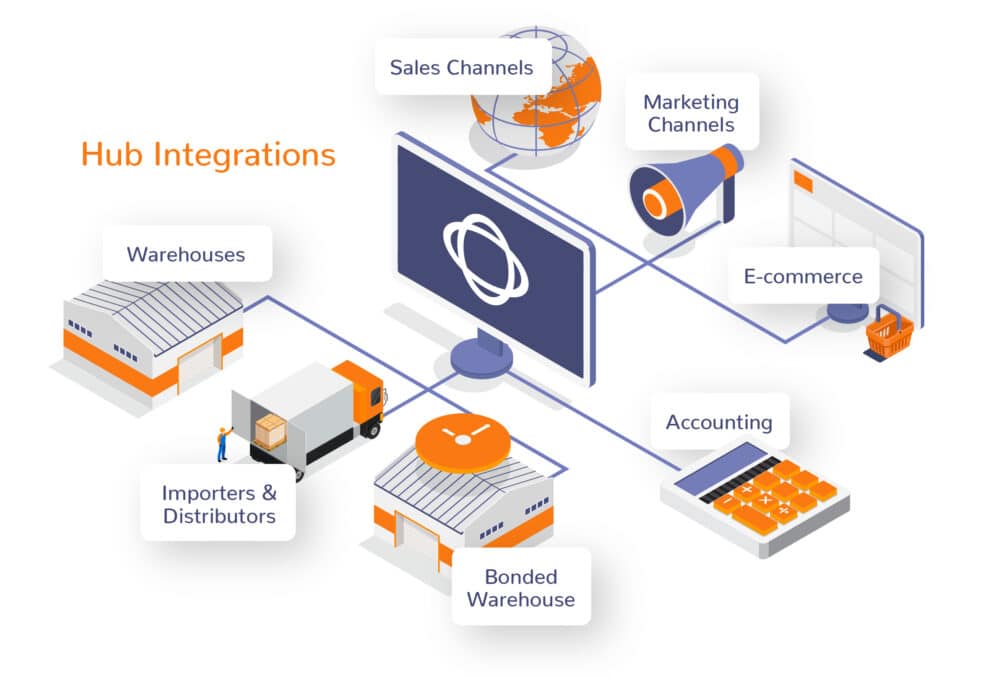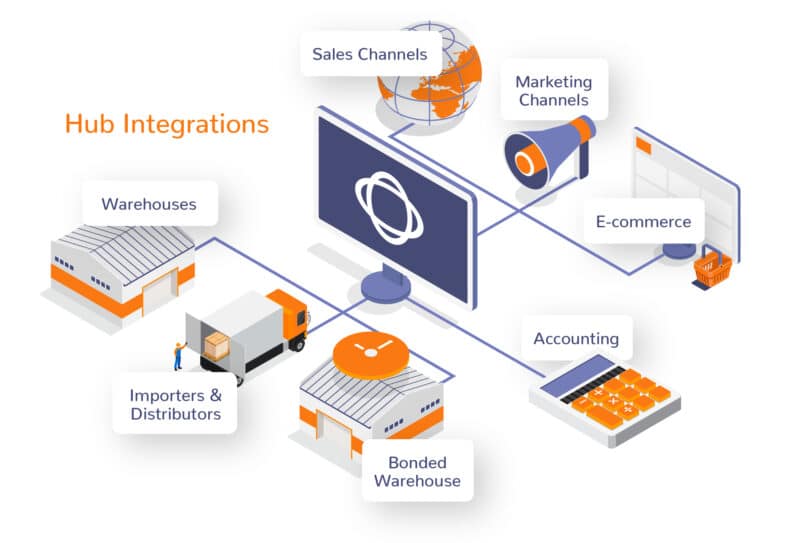 In a world of best of breed SaaS platforms – cloud based solutions, which can be easily connected/integrated by open, accessible APIs (Application Program Interfaces) the era of 'all under one roof' ERPs is over.
We believe we have entered the era where a customer can choose the best and most appropriate CRM for their business – Wine Owners is NEVER going to build a CRM that is better than Salesforce or Hubspot. Similarly Mailchimp or Active Campaign are the best Email Service Providers (ESPs). As are Xero and Sage as SaaS based accounting platforms.
Our view is that the world of closed ERP systems where everything is under one roof is passing and the age of the Digital Operating Platform (DOP) is dawning. To shape a platform underpinned by a common data model, for a common industry operating model. It's a philosophy that's based on bringing together the best-in-class for every function, to facilitate collaboration across a business whether big or small.
The wine and spirits sector is fairly unique due to the idiosyncrasies of inventory management in this world. It needs a data model that is customised for its needs, flexibility of stock management, capabilities to handle physical, client, future and virtual stock types.
The Hub from Wine Owners excels as a sector-specific platform for managing wine inventories and connected, end-to-end business processes such as purchasing, sales order processing, multi-channel sales management and shipments. That's our expertise. That defines us as the de facto operating system for independent wine businesses. We believe very strongly in the power of that specialist core, whilst making it open to connect to business SaaS that are the best at what they do.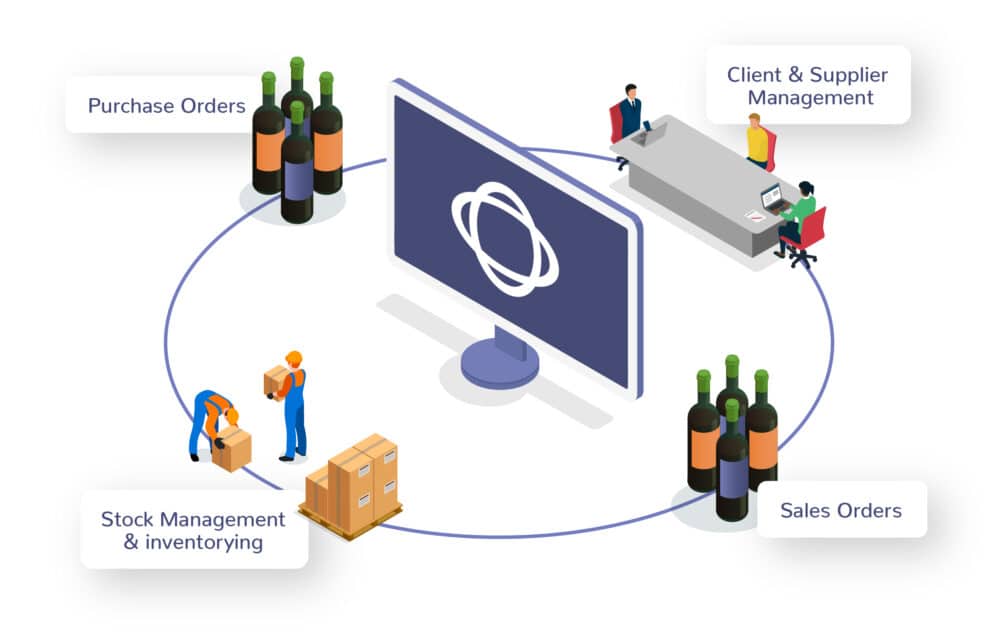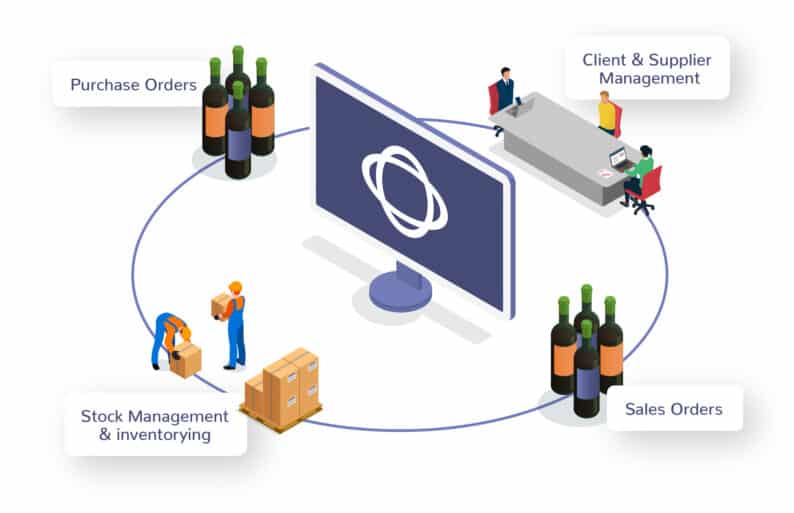 The Wine Hub manages all your inventory no matter the type, and it's your purchasing and sales platform. It feeds your purchase and sales orders and cost of sale information into your chosen accounting platform. The Wine Hub manages your clients and suppliers and feeds that data into your selected CRM and E-Commerce platforms that are world class at engagement, nurturing, upselling and cross selling.
'All under one roof' ERP is dead. That's why yours doesn't work. Welcome to the world of the Digital Operating Platform (DOP).