In 2020 what makes a business software system effective? The ERP designs of the last 20 years are no longer fit for purpose, due to online being such a big driver of business growth. Business systems need to be more flexible and more connected. Enter the Digital Operating Platform (DOP), comprised of integrated solutions on a single platform capable of powering a business through the digital era. Flexible enough to respond to market opportunity and new operating models. Find out how the Wine Hub meets the success criteria for a DOP and can open up opportunities to develop your fine wine business.
Forrester Research is a leading market research and advisory firm, with a track record of identifying technology trends. Forrester aims to provide a clear vision of the future so that businesses may move quickly and confidently to adopt the most appropriate technology for their needs.
If you are a wine retailer, merchant or wholesaler, we strongly recommend you read a recent Forrester report before making a decision on your next business system, entitled Look Beyond ERP: Introducing The DOP.
The report concludes that:
Most current ERP aren't fit for purpose in today's world where online activity is increasing and a driver of business growth. Traditional ERPs  fail to deliver the speed, flexibility, and intelligence necessary for today's digital era.
A new breed of ERP dubbed the Digital Operations Platform (DOP) is emerging, typically comprised of a series of integrated solutions.
Approaches need to be more agile in responding to market opportunity or supporting a new line of business.
So why is it that classic ERP investments fail so frequently?
Poor customer experience capabilities 
Whilst the core of an ERP is designed to help a business become more efficient, that is simply the basic cost of market entry in the current state of the world – base competitiveness. ERPs lack the range of solutions that are designed to connect your clients to you. This may include, for example, providing customers with real time access to product and service data that relate to their relationship with you, along with actionable insights that can deepen engagement.
Lack real time insights that can drive business decisions 
This is hardly surprising since ERPs designed for all sectors rely on resellers to localize for a specific segment. Resellers are generally not information providers, and without the ability to intersect market data with a business's micro-economic activity there is no insight. So for instance – a flag in a traditional ERP system indicating that a specific wine stock is running low is useful, but not informative – informative would be to know that this wine's market price is rising and that your existing inventory could be sold for more than you are currently pricing it at. Without additional insights such as these, business decisions become hit and miss or opportunistic.
Drag down the business with unnecessary complexity
Experienced systems architects know that you should 'develop for the specific with an eye to the generic '. The leading ERPs develop for the generic with an expectation that resellers will be able to adapt common frameworks to make an ERP specific to an industry segment's purpose. They do, but end up having to build in far too much complexity in order to get there. Have you ever looked at a data input screen and wondered why a third of the fields are irrelevant or confusing?  An early adopter of the Hub who migrated from a leading ERP had just that experience and it was a constant frustration. Unsuspecting businesses pay for that complexity twice over: once in a system that costs far too much to implement and maintain, and again in poor productivity hamstrung with illogical or difficult to adapt processes.
Lack of digital agility 
When a business gains momentum and starts its growth trajectory, things can move really fast.  That's precisely the moment that a business operating system needs to be sufficiently agile to adapt. For example adding new sales and marketing channels, such as being able to send notifications to targeted customers about new offerings refined by the wines they have bought in the past, or hold today, or their current preferences. New features that enable businesses to create new revenue opportunities and that are integrated from the start.
The Wine Hub as a wine-specific digital operating platform (DOP)
The Hub is a digital operating platform ( DOP ) for a fine wine business. It meets the Forrester success criteria of what makes a business system fit for the digital age and makes it possible to adapt to market opportunity rapidly.
Forms part of multiple solutions operating on a single platform, underpinned with market data capable of delivering actionable insight, such as how to optimize your margin by analyzing current retail market offers.
Designed to create an ecosystem of integrated supply wherever stocks are best sourced from and to connect up to multiple customer and market channels.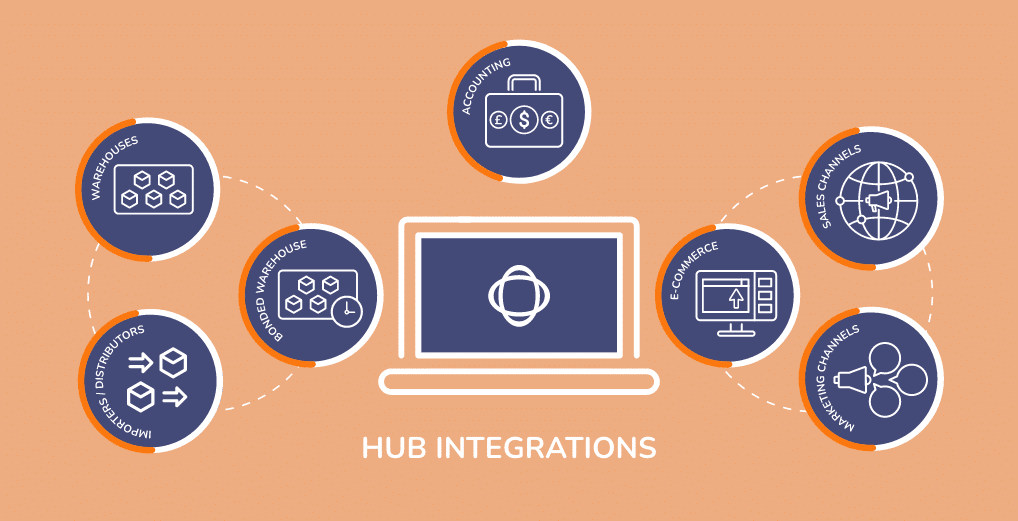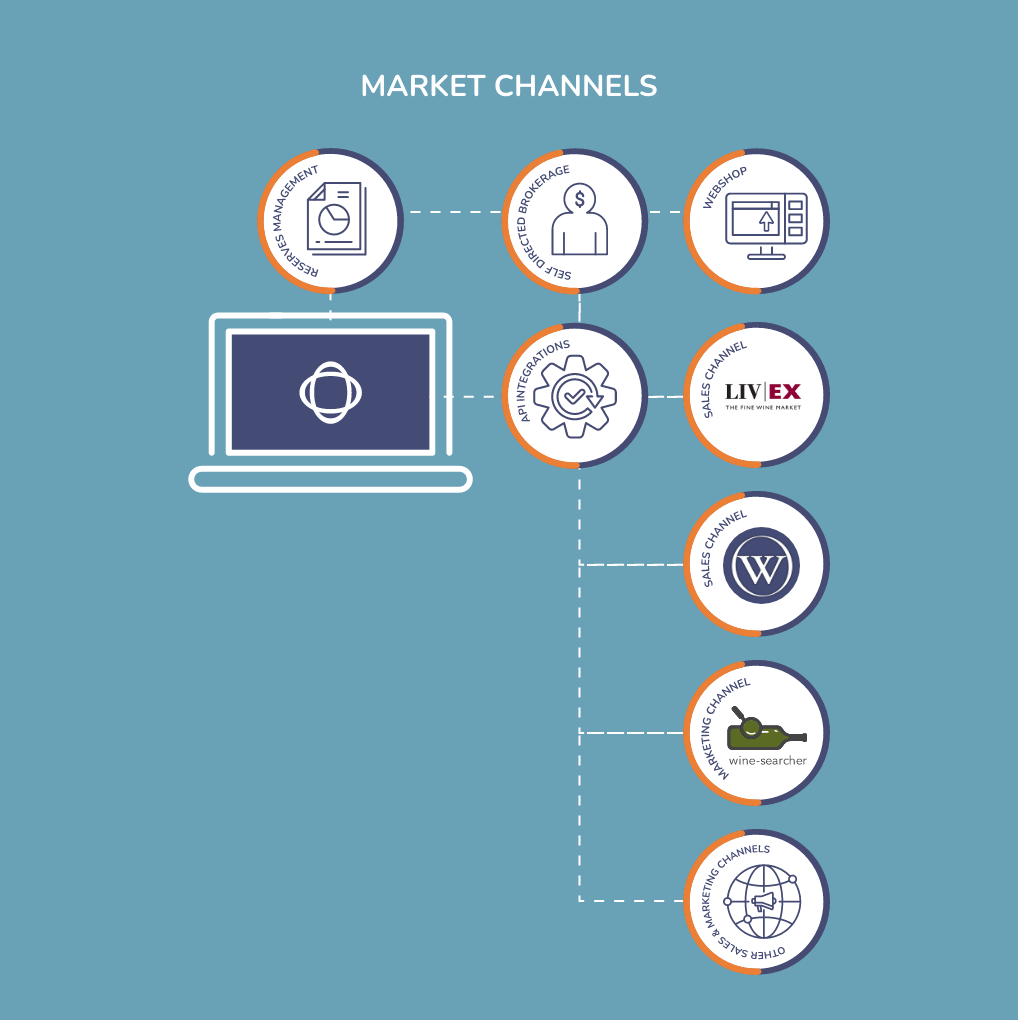 Integrates key industry digital partners such as Livex to expand your sourcing bench strength and opens up a B2B market fully integrated with your inventory management.
Hub Webshop makes data mastering and the use of rich content accessible and (more importantly) easily manageable to businesses of all sizes and delivers a faultless ecommerce customer experience.
Best of breed collection management platform engages fine wine clients, and prompts increase in spend through up-sell and cross-sell.
It facilitates the creation of multiple income streams through self directed brokerage, consignment and trading exchange models.
The Hub Digital Operating Platform enables wine businesses of all sizes to level up and benefit from the changes that will doubtlessly create substantial new opportunities and winning companies as we step through 2020 and beyond.
If you're looking for an ERP, look again, for a DOP engineered for agility, flexibility and growth.