DVNO was set up by Will Di Nunzio in April 2020, an Italian fine wine business based in California. Building a new wine business starts with a particular work ethic and a philosophy of how to take care of customers.
With an unerring focus on white glove, relationship driven client service, carefully considered alongside selling wine online using top performing wine eCommerce, DVNO lead the way for wine businesses in the current market who ensure they deliver for customers exactly what they want in the medium that suits them. 
That hard working ethic and customer service obsession had its roots, way back, in Italy where Will grew up. His father was a motivational speaker and self-help coach, and Will cut his teeth in Italian real estate at a very young age. In 2007 he moved to New York, initially working in F&B before being introduced to the wine industry by a friend who owned a store, where he worked his way up to the role of President seven years later. After five more years running his friend's company, he left to pursue the personal goal of starting his own business.
Requirements
Unlike the majority of start-ups that rely on spreadsheets and an accounting package, going with a business management platform from day one was really important to Will. 
He held the view, from running and growing someone else's company for twelve years, that a good team and a well organized operation were prerequisites for growing a successful business. 
"You need the tech so that everyone knows where everything is, so that people can communicate effectively. The world is fast-paced and big – being able to hook up your business to sales and marketing channels is essential if you want to grow and have the prospect of a bit more personal freedom. It wouldn't have worked if everything had to channel through me."
"The personal touch is really important. To show you really care and want to understand your customers, and then to be able to act upon it. Your technology should be able to tell you where the stock is, what's available, and what's deliverable."
Platform selection
DVNO had started out with the Netsuite platform but then Will made the decision to switch to Wine Hub a year later.
What led Will and brother Matt (COO) to make that switch?
"We were using Netsuite, which is fabulous for large companies, but for people like us it's a very, very expensive way to set up. Even their best offer wouldn't work with a webshop buildout of our choosing. We needed it to plug-in to best-in-class add-ons, but that's difficult with Netsuite, and that's not how the world works anymore. With Netsuite out of the box there are lots of pages to load to get through a sales order. Yes, you can customize processes, but it's a lot of extra money to adapt it, and that doesn't work for businesses of a certain size. To cap it all, customer service was poor, and that's non-negotiable." 
So a year later, DVNO switched to Wine Hub to support their growth goals and deliver top-performing wine eCommerce to broaden market penetration. The move to Wine Hub was principally handled by Matt. 
Priorities behind the move included being able to process and manage orders more efficiently; operating wine eCommerce with live inventory connected to their business system; and being able to consistently deliver on the level of customer service that Will's ethos demanded.
Solution
"It's one of the things we love about Wine Owners, customer service. The  answer is almost always 'yes' or 'I'm sure we can work it out somehow'. Wine Hub is not an expensive platform and monthly costs are very reasonable."
"We signed up with Wine Hub as our new management platform because it's better to grow with a business that's open to input on industry best practice, how businesses like us need to operate, and reflects a good part of that in the development roadmap."
This reflects a common decision that wine businesses face when deciding on technology to run their core processes and integrations – do you rejigger a multi-industry standard ERP to work for the idiosyncrasies of the wine industry, or do you buy into an industry standard operating platform designed for for the sector.
"Customer service is #1. Having a platform that manages the core business functions makes our job a lot easier. Customer service is not an easy job, and to do the job well you need the right tools. Having a platform like Wine Hub, which is simple and easy to use, is very important. It saves you time." 
We signed up with Wine Hub as our new management platform because it's better to grow with a business that's open to input on industry best practice, how businesses like us need to operate, and reflects a good part of that in the development roadmap.
Wine eCommerce vs white-glove service
Mastering selling wine online
DVNO is a business that on the one hand is about meeting expectations of collectors and on the other hand a wine eCommerce platform that's sophisticated in terms of customer segmentation and offer management. We wanted to find out from Will how he found it managing two parts of the business with different drivers.
"It is like running 2 businesses!"
"The personal relationship with collectors is the bread and butter of what we do. It's the personal relationships that are important, the friendship with these people, that builds trust in what we can offer, that results in people being kind enough to open up their circle of friends. You have to make sure you're doing a great job and make the referrer look wonderful too. You've got to go the extra mile."
Will went on to emphasize the importance of having an online business. 
"Figuring out who the online buyers are is more difficult, they take a chance not knowing who you are, you get the order, you need to reach out, you need to understand what the reasoning is for their purchase."
DVNOwine.com has proved to be a very good business. It's a given that people need to be able to go online and order knowing that shop stock is live – Wine Hub masters all inventory omnichannel so accurately reflects a stock position online, which reduces the overhead of running wine eCommerce. 
"Promo codes and percentages work tremendously off the back of Google and social media. Managing and retaining those clients is the challenge, because they'll shop around and buy at the best price. Online it takes multiple purchases for people to vet you, in contrast to referral business where you've already been vetted by the person who makes the introduction." 
"Anyone you speak to, even if they're just buying a $20 single bottle of wine, you got to take care of them, got to treat everyone the same, with the same level of service. Ultimately it's the relationship that anchors them to you."
Read our blog 'Is eCommerce compatible with account management?'
Words on starting up
Will went straight from being President of a high profile wine business in New York managing thirty people to kicking off DVNO, with a month off in between, and had had no time to think about the new venture prior to his departure. 
On reflection, he'd have done more planning. He started with a basic plan, but taking a couple of months to do more comprehensive business planning would have saved time and made it all smoother. But it worked! The business today is very much how he'd envisaged it would be at the start, along with ideas the team will put into practise when they hit certain monetary milestones. Will firmly believes in the need to work with people, whether you have a big team or a small team like DVNO encompassing family members in key roles.
To those people out there thinking about starting their own business, what advice would Will give?
"Don't wait around, we're all afraid. Persevere. My first loan application got rejected, and it almost stopped there. My girlfriend at the time (now my wife) told me to reapply and it got through. I wouldn't have a business today if it wasn't for her. I wasted a number of years wondering if I could do it. Just go for it."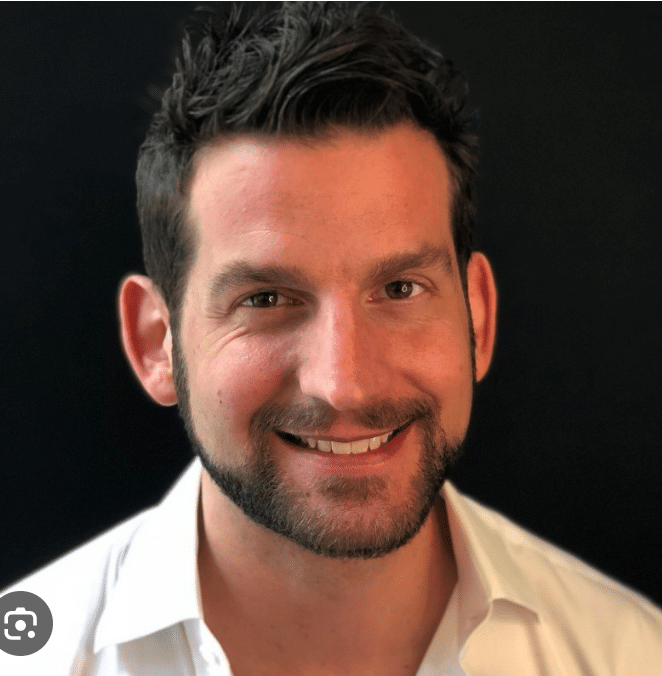 You can't do it on your own, you need help…that guy that does shipping, that guy that has great wine that might be a great fit with what you're proposing to do.
You hope that distributors and importers want to work with you. They don't have to give you anything. I was honestly humbled by people's faith in me, about how available they were, the special terms they gave me. What goes around comes around – if you work well with people the goodwill you build up goes a long way. I got a lot of support in the early days, and that contributed to the growth of the business.