Business management software for wine merchants, retail and importerss
Whether you're looking to start a wine business, improve how your business operates, or are looking to fulfil growth plans, the Wine Hub provides you with a complete sector-specific business management software for the wine industry, no matter the size of your business.
If you're reliant on spreadsheets for stock management, are using an accounting package for your inventory, are on a generic or outdated system that just doesn't cut it for the business you want to be, it's time to consider moving your business to the Wine Hub!
Be on top of your wine inventory, no matter its type and location.
Optimise your operations, and save time and money.
Deliver exceptional customer experience, always.
Increase your revenue with a multichannel strategy, all mastered in one place.
Core functions
Sector-specific inventory management
Purchase order processing
Client and supplier management
Fully integrated with best-in-class accounting.
Integrated options include fully featured e-commerce, the Hub Webshop, and a comprehensive client reserves management platform (for client-stored wine). 
Getting started is de-risked with data migration services, data matching and data importing tools that connect your inventory and client stored wines with a wealth of wine information. No up-front software fees.
Because we know wine, going live with your new industry standard business management system is straightforward. You're buying into a fully-featured solution driven by the needs of wine merchants, retailers and importers. The Wine Hub brings operational efficiencies to key business processes and helps you to deliver on your business development and growth plans.
Hub Integrations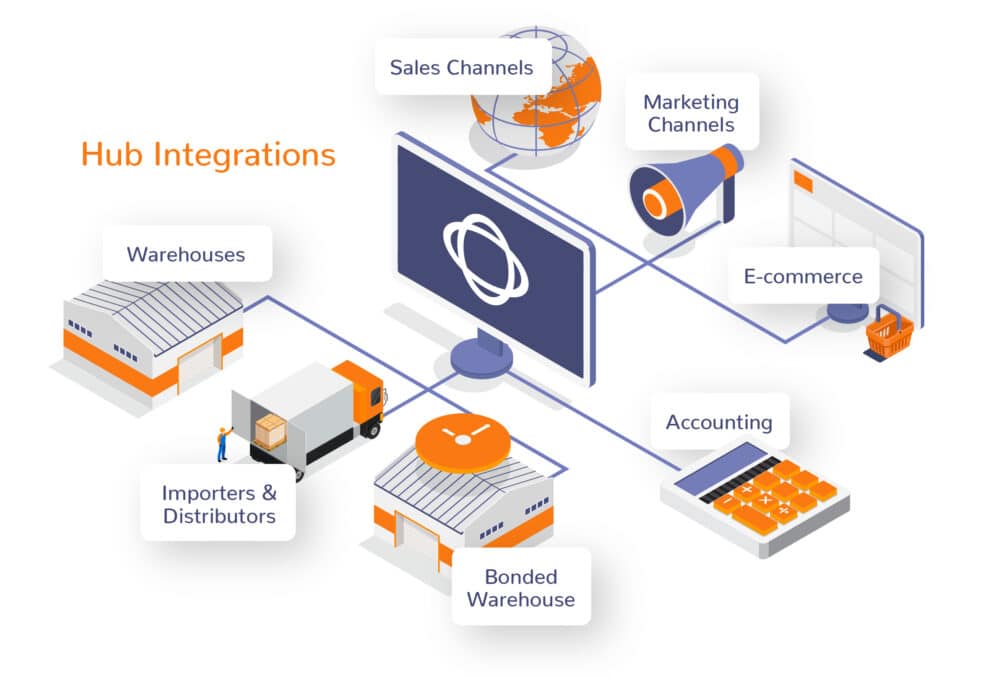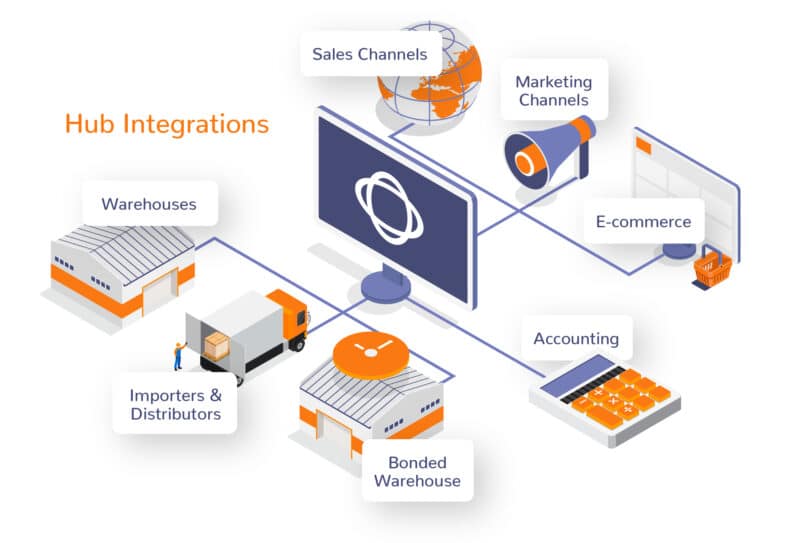 The Wine Hub includes all those core functions needed by a wine business, along with integrations with best in class accounting packages, sales channels, bonded warehouses and more.
Further options for a truly affordable omnichannel solution mastered by the Hub include a low-cost native ecommerce platform and POS integration.
The Hub is equally adept at the fundamentals intended to simplify the day to day running of core business operations, as it is at connecting a business to its channels to market and sources of supply. See Omnichannel and multichannel selling.
Wine Owners showed they understood our market. We felt we could grow with the Hub.
Carlos De Haan, Founder
Since going live with the Hub and the Hub Webshop, we've been picking up new clients pretty much every day; a couple of whom have since spent tens of thousands of pounds with us.
Eric Sabourin, Founder
Set yourself up for success
State-of-the-art business operating platform designed ground-up for independent wine operators.
No adaptation for the sector needed, resulting in very low upfront costs and a easy migration.
Based on well- established inventorying software used by top wine trading and storage businesses.
Road tested technology guarantees successful adoption and underpins the investment in your business's future.
API Integrations with market-leading Cloud accounting packages and other specialisms such as CRM.
Leverage best in class business applications that benefit from domain expertise and are future proofed.
Manage client stored wines with capabilities including reserves and collection management with self-directed options.
Connect clients to their stored wines and deepen engagement to increase loyalty and spend
Designed to master all wine and spirits inventories and stock types, for a unified, 360° view of your products.
Determine exactly which stocks to sell, via which sales channel, optimising sales to your addressable market
Integrated workflow management to systemize everyday tasks and communication with suppliers and customers.
Stay on top of order management and deliver an exceptional customer experience time and again
Make use of preloaded referential data, market pricing, and related wine specific information.
Reduce the effort of maintaining an ecommerce channel, and let product information drive buying decisions
Link with sources of supply for a connected and flexible approach to sourcing and purchasing stock.
Significantly improve cash flow, align purchasing with demand, deepen relationships with suppliers